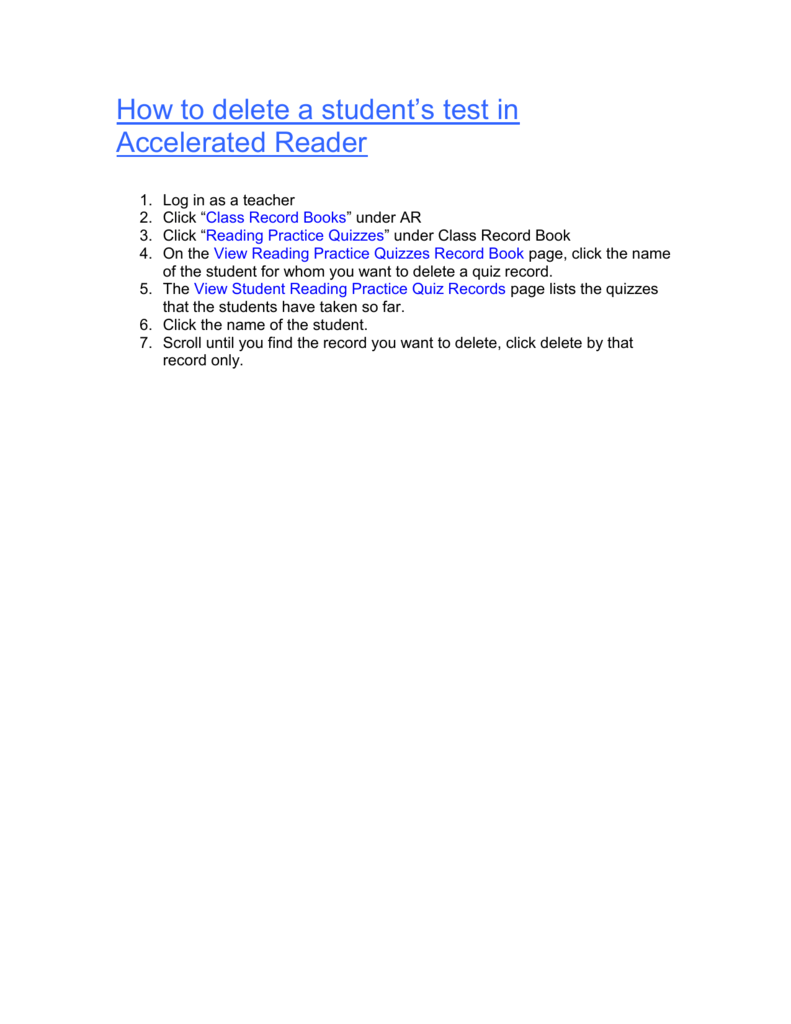 How to delete a student's test in
Accelerated Reader
1.
2.
3.
4.
Log in as a teacher
Click "Class Record Books" under AR
Click "Reading Practice Quizzes" under Class Record Book
On the View Reading Practice Quizzes Record Book page, click the name
of the student for whom you want to delete a quiz record.
5. The View Student Reading Practice Quiz Records page lists the quizzes
that the students have taken so far.
6. Click the name of the student.
7. Scroll until you find the record you want to delete, click delete by that
record only.