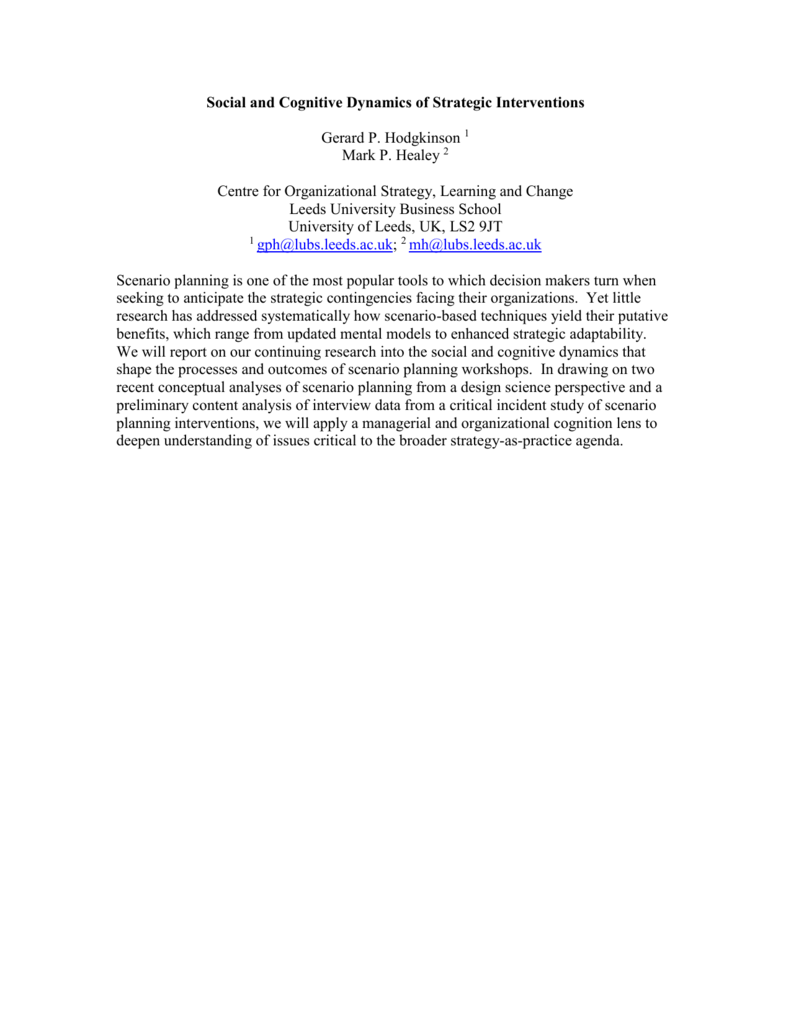 Social and Cognitive Dynamics of Strategic Interventions
Gerard P. Hodgkinson 1
Mark P. Healey 2
Centre for Organizational Strategy, Learning and Change
Leeds University Business School
University of Leeds, UK, LS2 9JT
1
[email protected]; 2 [email protected]
Scenario planning is one of the most popular tools to which decision makers turn when
seeking to anticipate the strategic contingencies facing their organizations. Yet little
research has addressed systematically how scenario-based techniques yield their putative
benefits, which range from updated mental models to enhanced strategic adaptability.
We will report on our continuing research into the social and cognitive dynamics that
shape the processes and outcomes of scenario planning workshops. In drawing on two
recent conceptual analyses of scenario planning from a design science perspective and a
preliminary content analysis of interview data from a critical incident study of scenario
planning interventions, we will apply a managerial and organizational cognition lens to
deepen understanding of issues critical to the broader strategy-as-practice agenda.