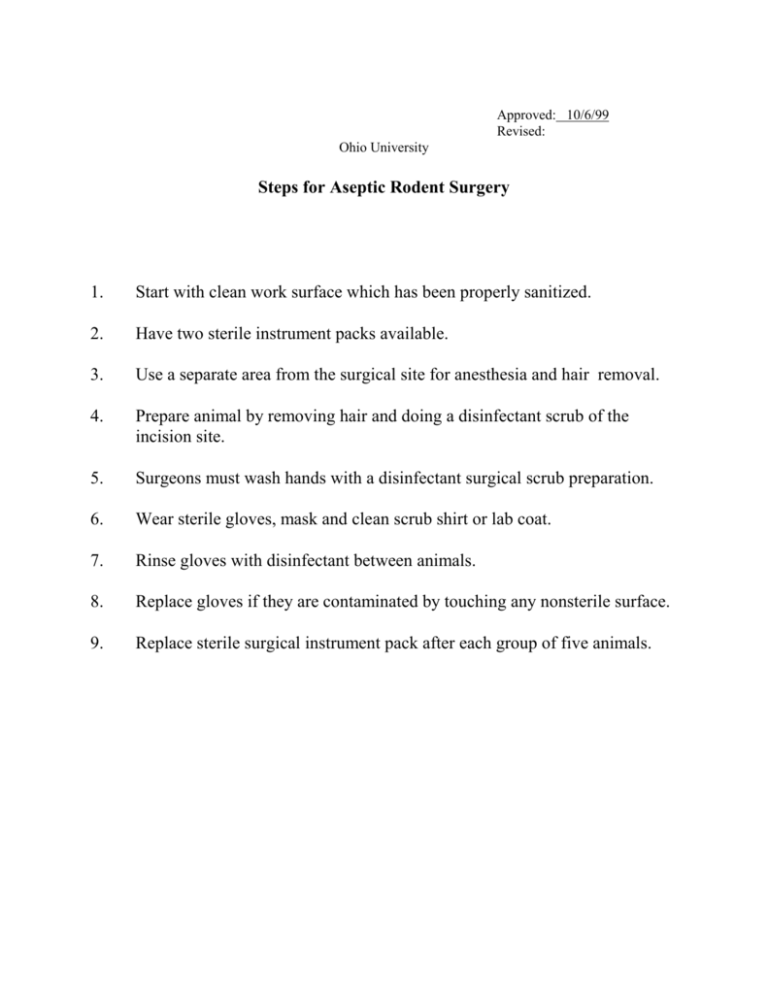 Approved: 10/6/99
Revised:
Ohio University
Steps for Aseptic Rodent Surgery
1.
Start with clean work surface which has been properly sanitized.
2.
Have two sterile instrument packs available.
3.
Use a separate area from the surgical site for anesthesia and hair removal.
4.
Prepare animal by removing hair and doing a disinfectant scrub of the
incision site.
5.
Surgeons must wash hands with a disinfectant surgical scrub preparation.
6.
Wear sterile gloves, mask and clean scrub shirt or lab coat.
7.
Rinse gloves with disinfectant between animals.
8.
Replace gloves if they are contaminated by touching any nonsterile surface.
9.
Replace sterile surgical instrument pack after each group of five animals.