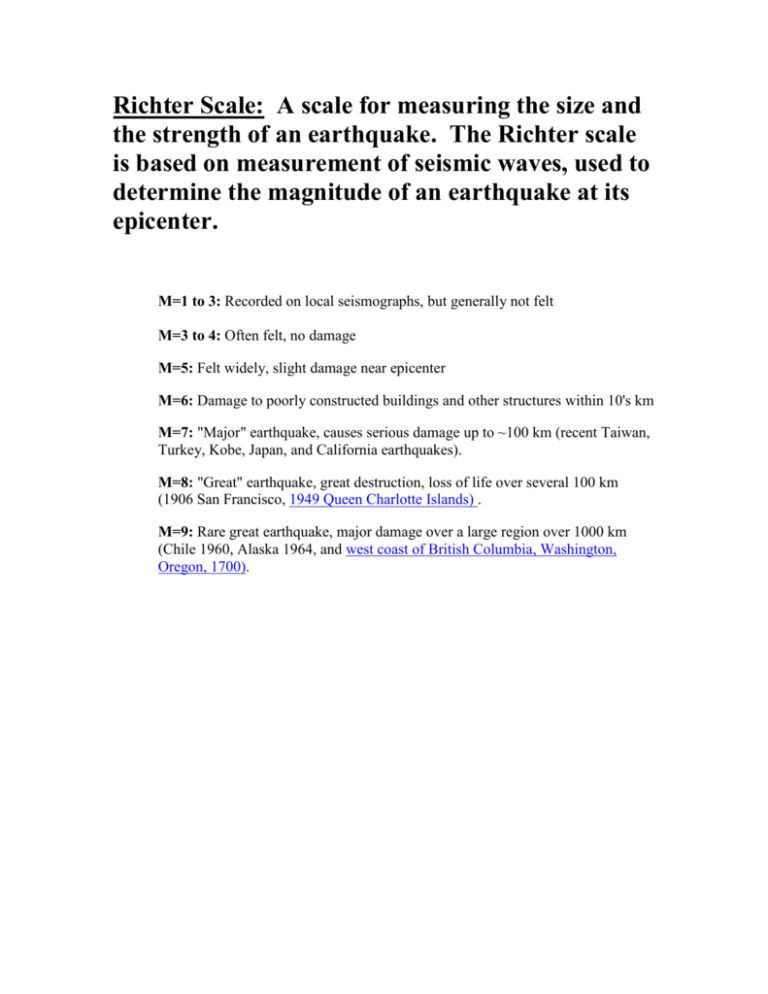 Richter Scale: A scale for measuring the size and
the strength of an earthquake. The Richter scale
is based on measurement of seismic waves, used to
determine the magnitude of an earthquake at its
epicenter.
M=1 to 3: Recorded on local seismographs, but generally not felt
M=3 to 4: Often felt, no damage
M=5: Felt widely, slight damage near epicenter
M=6: Damage to poorly constructed buildings and other structures within 10's km
M=7: "Major" earthquake, causes serious damage up to ~100 km (recent Taiwan,
Turkey, Kobe, Japan, and California earthquakes).
M=8: "Great" earthquake, great destruction, loss of life over several 100 km
(1906 San Francisco, 1949 Queen Charlotte Islands) .
M=9: Rare great earthquake, major damage over a large region over 1000 km
(Chile 1960, Alaska 1964, and west coast of British Columbia, Washington,
Oregon, 1700).