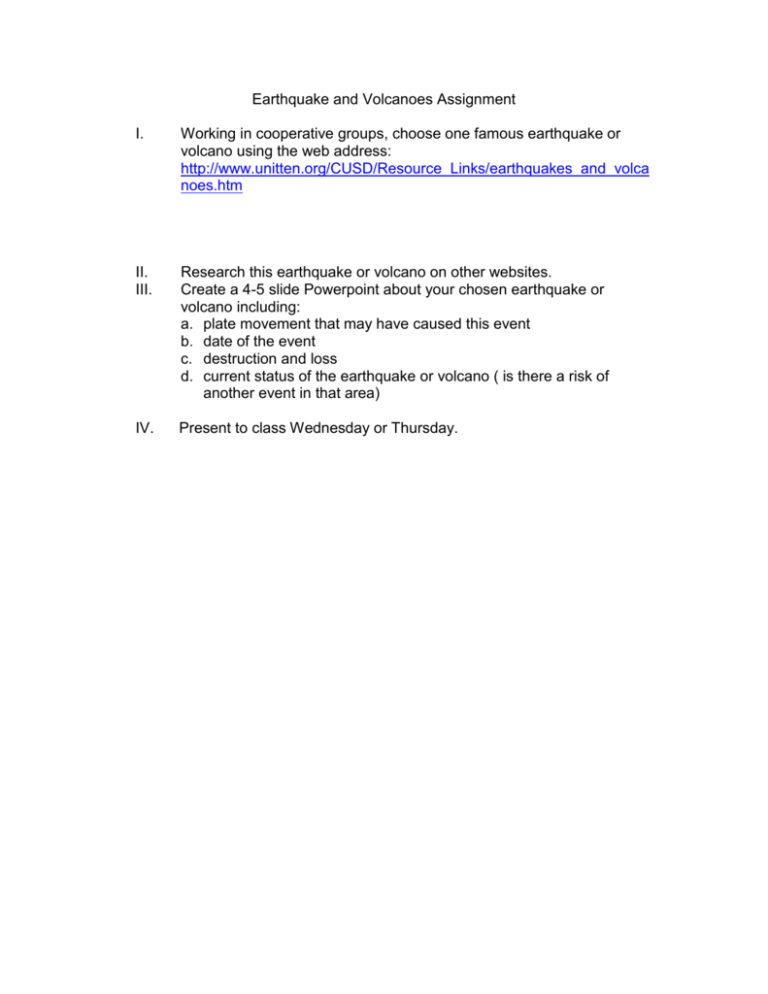 Earthquake and Volcanoes Assignment
I.
Working in cooperative groups, choose one famous earthquake or
volcano using the web address:
http://www.unitten.org/CUSD/Resource_Links/earthquakes_and_volca
noes.htm
II.
III.
Research this earthquake or volcano on other websites.
Create a 4-5 slide Powerpoint about your chosen earthquake or
volcano including:
a. plate movement that may have caused this event
b. date of the event
c. destruction and loss
d. current status of the earthquake or volcano ( is there a risk of
another event in that area)
IV.
Present to class Wednesday or Thursday.