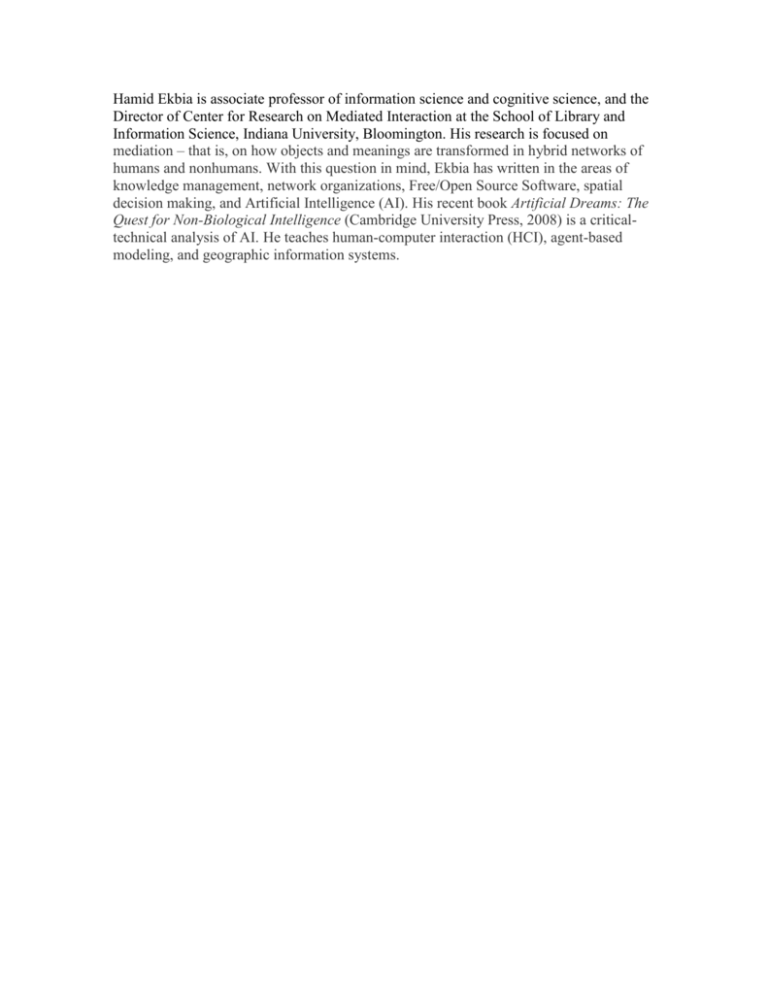 Hamid Ekbia is associate professor of information science and cognitive science, and the
Director of Center for Research on Mediated Interaction at the School of Library and
Information Science, Indiana University, Bloomington. His research is focused on
mediation – that is, on how objects and meanings are transformed in hybrid networks of
humans and nonhumans. With this question in mind, Ekbia has written in the areas of
knowledge management, network organizations, Free/Open Source Software, spatial
decision making, and Artificial Intelligence (AI). His recent book Artificial Dreams: The
Quest for Non-Biological Intelligence (Cambridge University Press, 2008) is a criticaltechnical analysis of AI. He teaches human-computer interaction (HCI), agent-based
modeling, and geographic information systems.