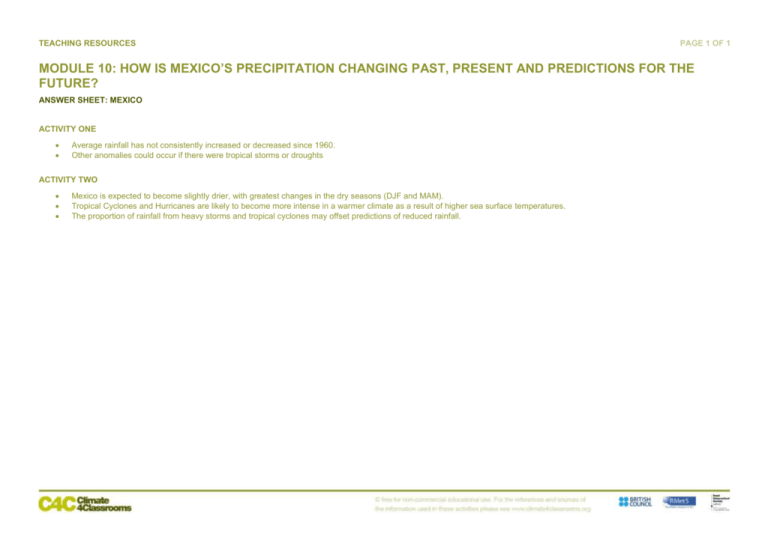 TEACHING RESOURCES
PAGE 1 OF 1
MODULE 10: HOW IS MEXICO'S PRECIPITATION CHANGING PAST, PRESENT AND PREDICTIONS FOR THE
FUTURE?
ANSWER SHEET: MEXICO
ACTIVITY ONE


Average rainfall has not consistently increased or decreased since 1960.
Other anomalies could occur if there were tropical storms or droughts
ACTIVITY TWO



Mexico is expected to become slightly drier, with greatest changes in the dry seasons (DJF and MAM).
Tropical Cyclones and Hurricanes are likely to become more intense in a warmer climate as a result of higher sea surface temperatures.
The proportion of rainfall from heavy storms and tropical cyclones may offset predictions of reduced rainfall.