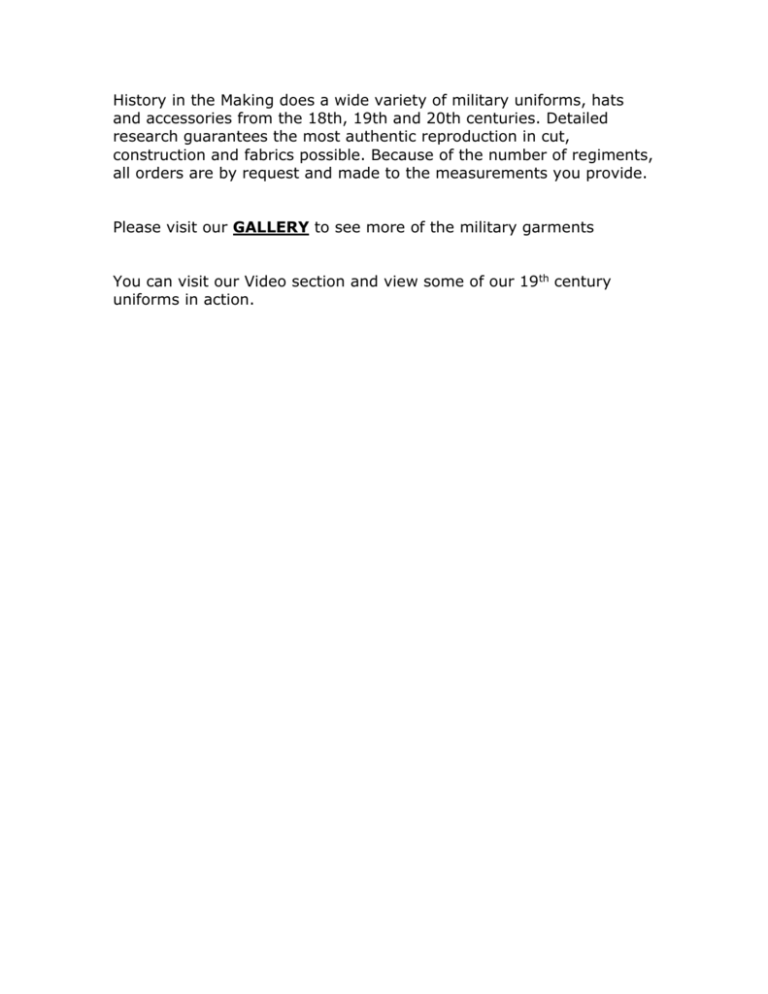 History in the Making does a wide variety of military uniforms, hats
and accessories from the 18th, 19th and 20th centuries. Detailed
research guarantees the most authentic reproduction in cut,
construction and fabrics possible. Because of the number of regiments,
all orders are by request and made to the measurements you provide.
Please visit our GALLERY to see more of the military garments
You can visit our Video section and view some of our 19th century
uniforms in action.