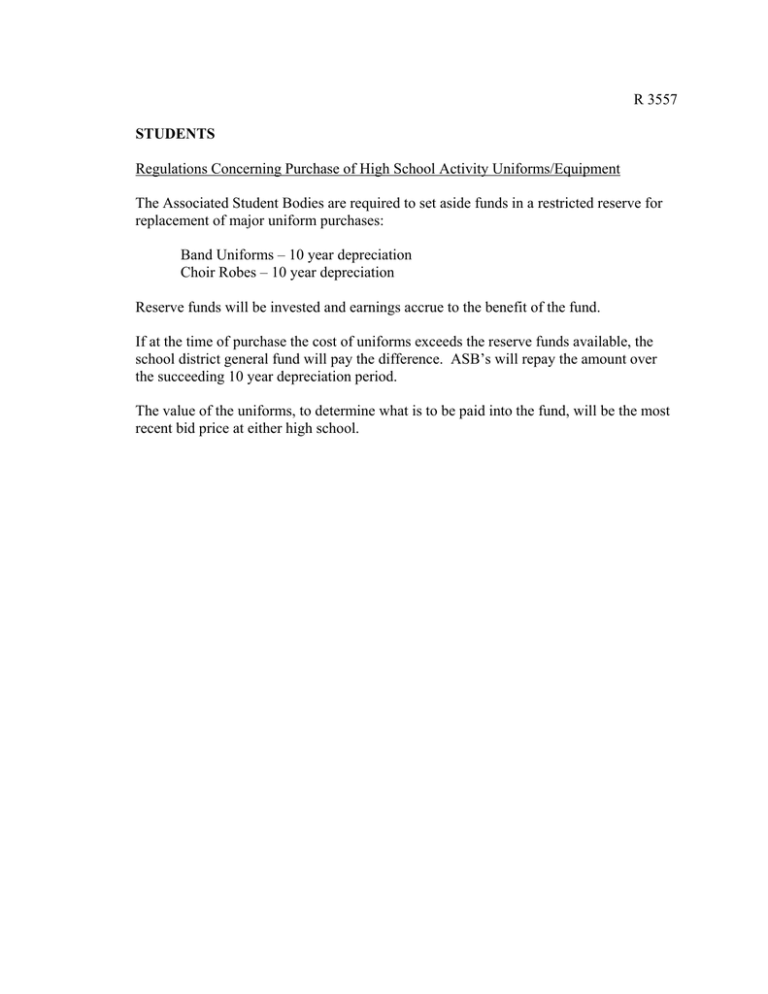 R 3557
STUDENTS
Regulations Concerning Purchase of High School Activity Uniforms/Equipment
The Associated Student Bodies are required to set aside funds in a restricted reserve for
replacement of major uniform purchases:
Band Uniforms – 10 year depreciation
Choir Robes – 10 year depreciation
Reserve funds will be invested and earnings accrue to the benefit of the fund.
If at the time of purchase the cost of uniforms exceeds the reserve funds available, the
school district general fund will pay the difference. ASB's will repay the amount over
the succeeding 10 year depreciation period.
The value of the uniforms, to determine what is to be paid into the fund, will be the most
recent bid price at either high school.