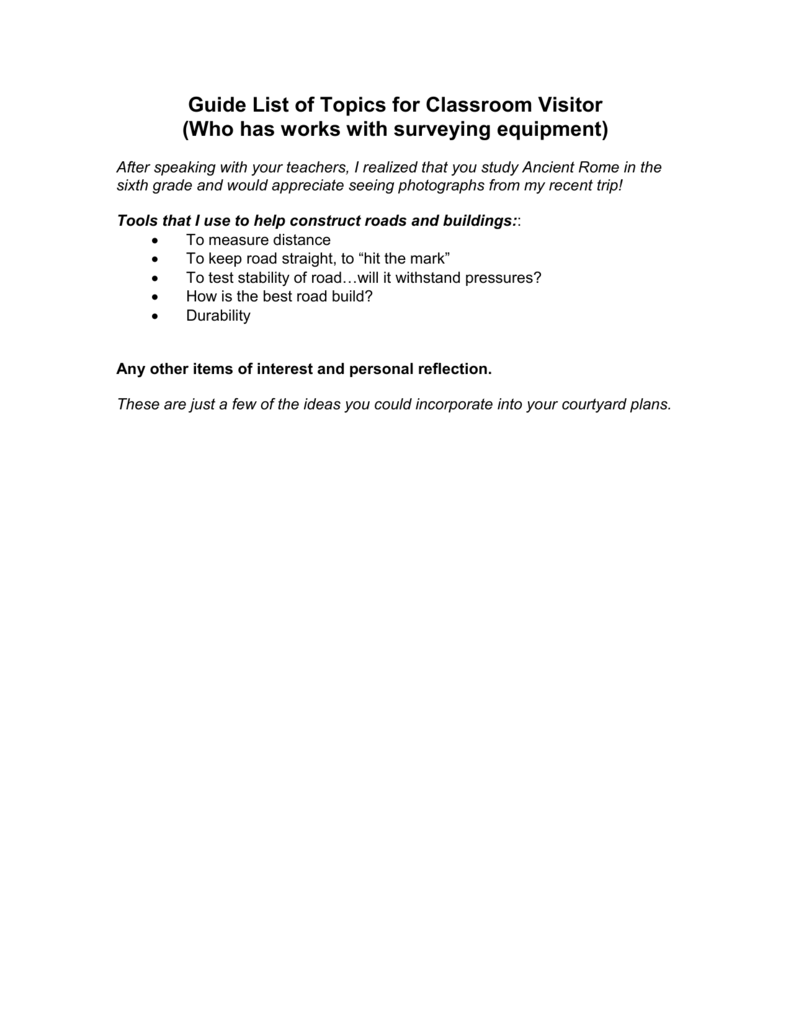 Guide List of Topics for Classroom Visitor
(Who has works with surveying equipment)
After speaking with your teachers, I realized that you study Ancient Rome in the
sixth grade and would appreciate seeing photographs from my recent trip!
Tools that I use to help construct roads and buildings::

To measure distance

To keep road straight, to "hit the mark"

To test stability of road…will it withstand pressures?

How is the best road build?

Durability
Any other items of interest and personal reflection.
These are just a few of the ideas you could incorporate into your courtyard plans.