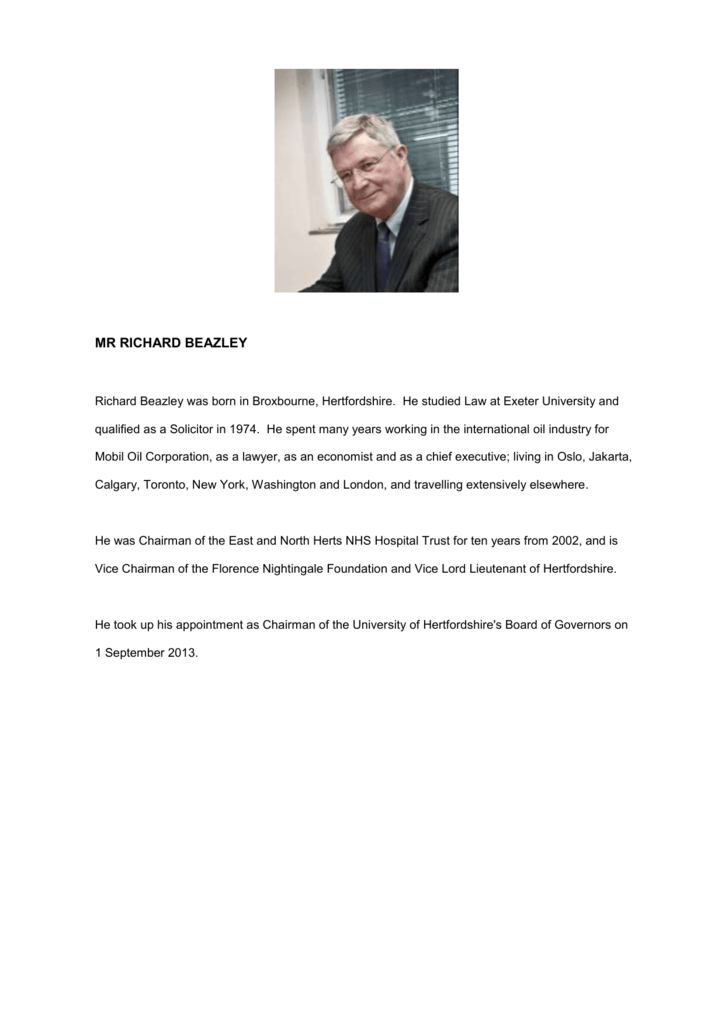 MR RICHARD BEAZLEY
Richard Beazley was born in Broxbourne, Hertfordshire. He studied Law at Exeter University and
qualified as a Solicitor in 1974. He spent many years working in the international oil industry for
Mobil Oil Corporation, as a lawyer, as an economist and as a chief executive; living in Oslo, Jakarta,
Calgary, Toronto, New York, Washington and London, and travelling extensively elsewhere.
He was Chairman of the East and North Herts NHS Hospital Trust for ten years from 2002, and is
Vice Chairman of the Florence Nightingale Foundation and Vice Lord Lieutenant of Hertfordshire.
He took up his appointment as Chairman of the University of Hertfordshire's Board of Governors on
1 September 2013.