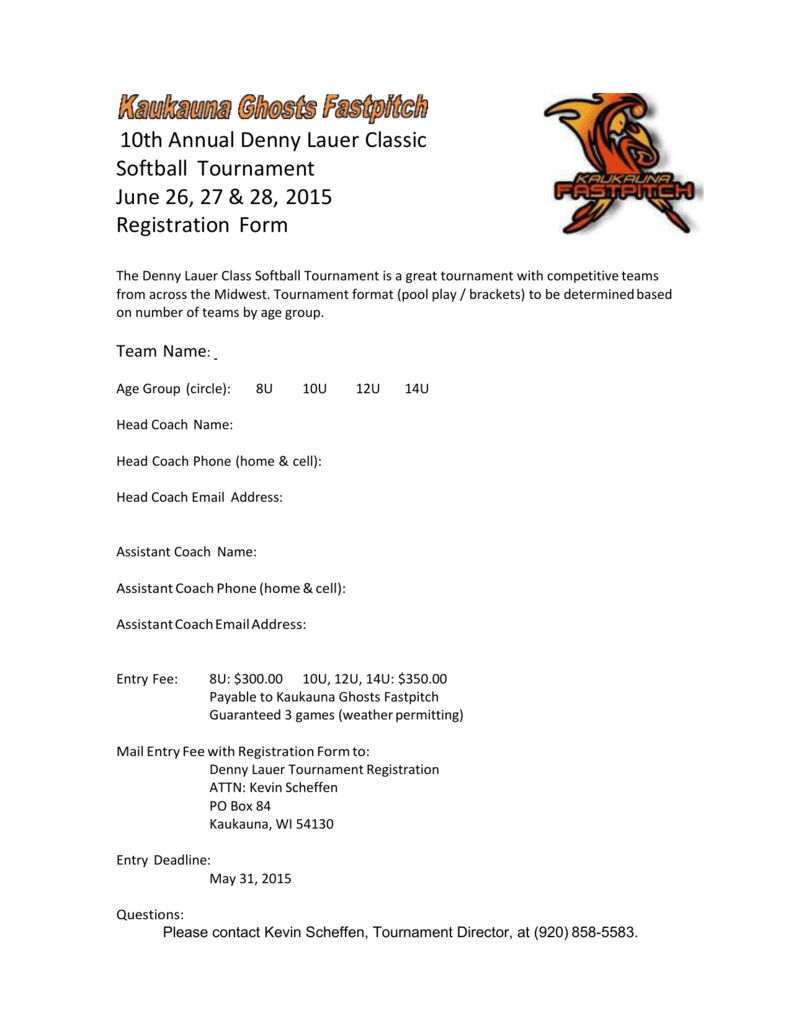 10th Annual Denny Lauer Classic
Softball Tournament
June 26, 27 & 28, 2015
Registration Form
The Denny Lauer Class Softball Tournament is a great tournament with competitive teams
from across the Midwest. Tournament format (pool play / brackets) to be determined based
on number of teams by age group.
Team Name:
Age Group (circle):
8U
10U
12U
14U
Head Coach Name:
Head Coach Phone (home & cell):
Head Coach Email Address:
Assistant Coach Name:
Assistant Coach Phone (home & cell):
Assistant Coach Email Address:
Entry Fee:
8U: $300.00 10U, 12U, 14U: $350.00
Payable to Kaukauna Ghosts Fastpitch
Guaranteed 3 games (weather permitting)
Mail Entry Fee with Registration Form to:
Denny Lauer Tournament Registration
ATTN: Kevin Scheffen
PO Box 84
Kaukauna, WI 54130
Entry Deadline:
May 31, 2015
Questions:
Please contact Kevin Scheffen, Tournament Director, at (920) 858-5583.