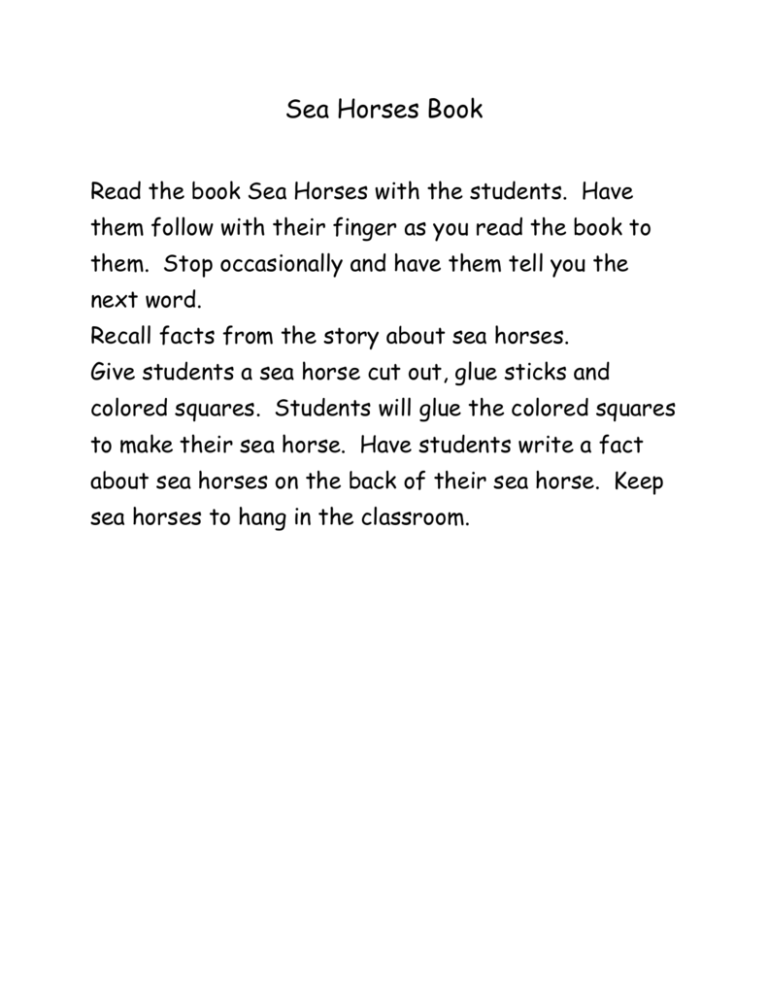 Sea Horses Book
Read the book Sea Horses with the students. Have
them follow with their finger as you read the book to
them. Stop occasionally and have them tell you the
next word.
Recall facts from the story about sea horses.
Give students a sea horse cut out, glue sticks and
colored squares. Students will glue the colored squares
to make their sea horse. Have students write a fact
about sea horses on the back of their sea horse. Keep
sea horses to hang in the classroom.