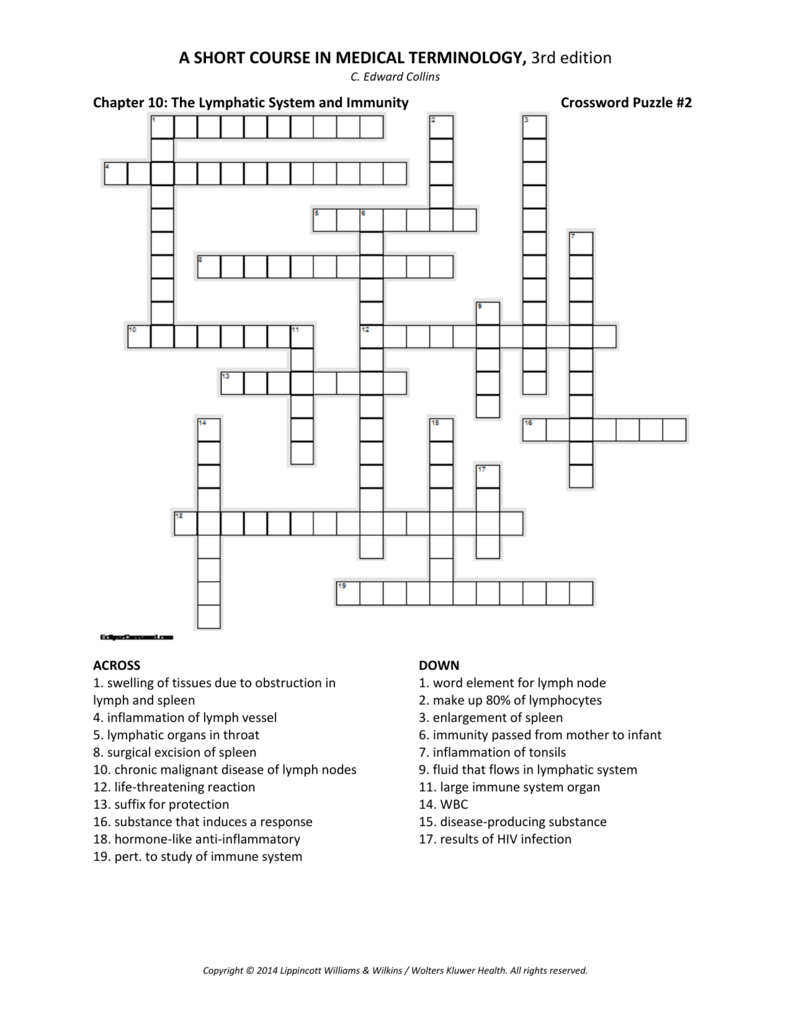 A SHORT COURSE IN MEDICAL TERMINOLOGY, 3rd edition
C. Edward Collins
Chapter 10: The Lymphatic System and Immunity
ACROSS
1. swelling of tissues due to obstruction in
lymph and spleen
4. inflammation of lymph vessel
5. lymphatic organs in throat
8. surgical excision of spleen
10. chronic malignant disease of lymph nodes
12. life-threatening reaction
13. suffix for protection
16. substance that induces a response
18. hormone-like anti-inflammatory
19. pert. to study of immune system
Crossword Puzzle #2
DOWN
1. word element for lymph node
2. make up 80% of lymphocytes
3. enlargement of spleen
6. immunity passed from mother to infant
7. inflammation of tonsils
9. fluid that flows in lymphatic system
11. large immune system organ
14. WBC
15. disease-producing substance
17. results of HIV infection
Copyright © 2014 Lippincott Williams & Wilkins / Wolters Kluwer Health. All rights reserved.