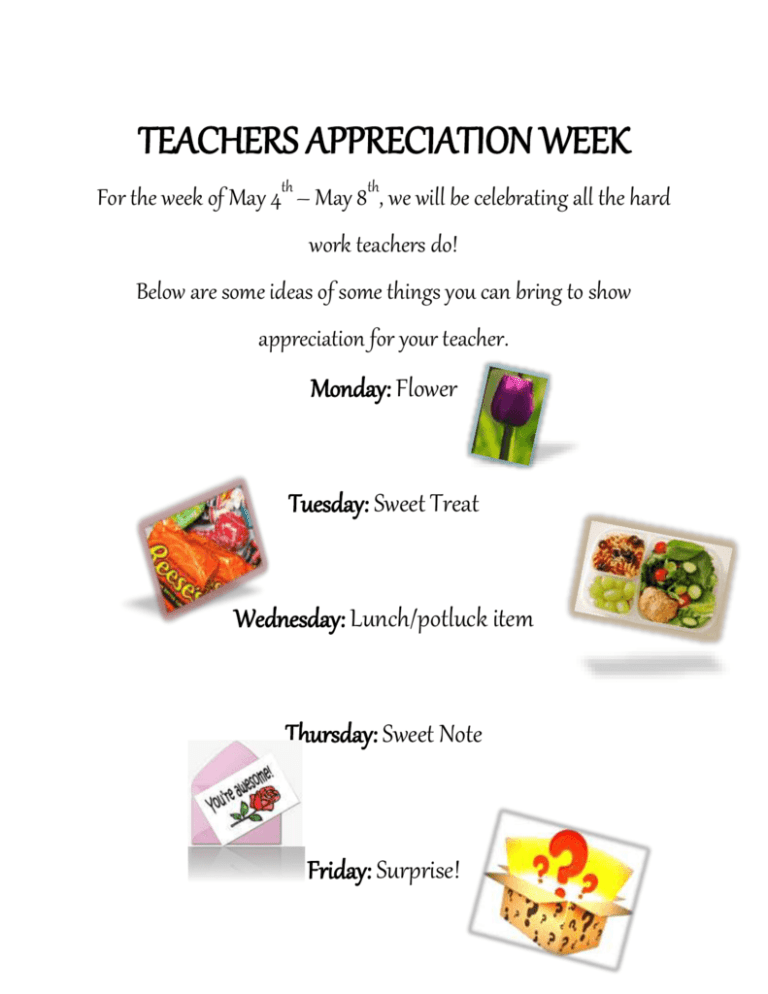 TEACHERS APPRECIATION WEEK
For the week of May 4th – May 8th, we will be celebrating all the hard
work teachers do!
Below are some ideas of some things you can bring to show
appreciation for your teacher.
Monday: Flower
Tuesday: Sweet Treat
Wednesday: Lunch/potluck item
Thursday: Sweet Note
Friday: Surprise!