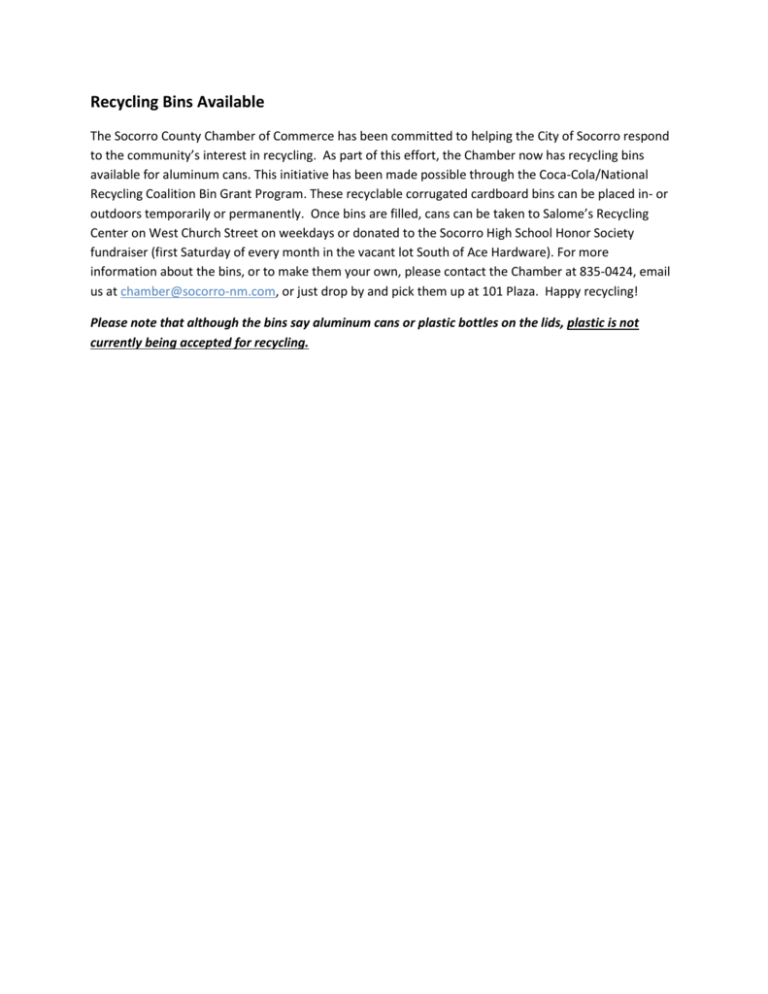 Recycling Bins Available
The Socorro County Chamber of Commerce has been committed to helping the City of Socorro respond
to the community's interest in recycling. As part of this effort, the Chamber now has recycling bins
available for aluminum cans. This initiative has been made possible through the Coca-Cola/National
Recycling Coalition Bin Grant Program. These recyclable corrugated cardboard bins can be placed in- or
outdoors temporarily or permanently. Once bins are filled, cans can be taken to Salome's Recycling
Center on West Church Street on weekdays or donated to the Socorro High School Honor Society
fundraiser (first Saturday of every month in the vacant lot South of Ace Hardware). For more
information about the bins, or to make them your own, please contact the Chamber at 835-0424, email
us at chamber@socorro-nm.com, or just drop by and pick them up at 101 Plaza. Happy recycling!
Please note that although the bins say aluminum cans or plastic bottles on the lids, plastic is not
currently being accepted for recycling.