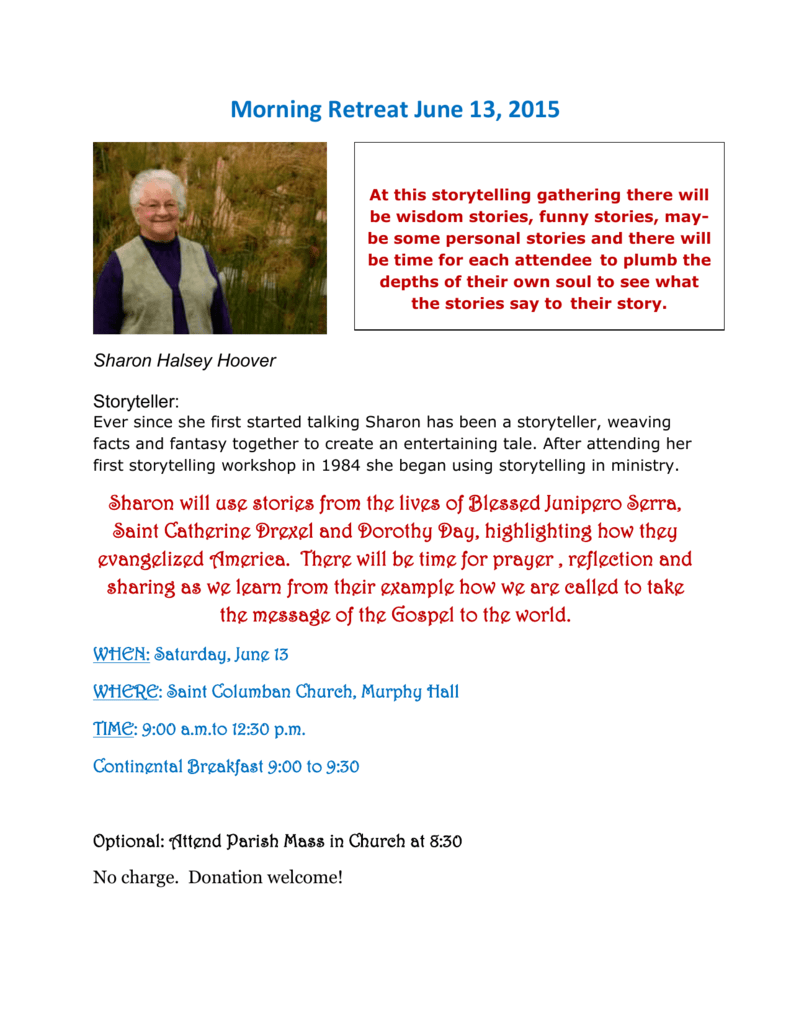 Morning Retreat June 13, 2015
At this storytelling gathering there will
be wisdom stories, funny stories, maybe some personal stories and there will
be time for each attendee to plumb the
depths of their own soul to see what
the stories say to their story.
Sharon Halsey Hoover
Storyteller:
Ever since she first started talking Sharon has been a storyteller, weaving
facts and fantasy together to create an entertaining tale. After attending her
first storytelling workshop in 1984 she began using storytelling in ministry.
Sharon will use stories from the lives of Blessed Junipero Serra,
Saint Catherine Drexel and Dorothy Day, highlighting how they
evangelized America. There will be time for prayer , reflection and
sharing as we learn from their example how we are called to take
the message of the Gospel to the world.
WHEN: Saturday, June 13
WHERE: Saint Columban Church, Murphy Hall
TIME: 9:00 a.m.to 12:30 p.m.
Continental Breakfast 9:00 to 9:30
Optional: Attend Parish Mass in Church at 8:30
No charge. Donation welcome!