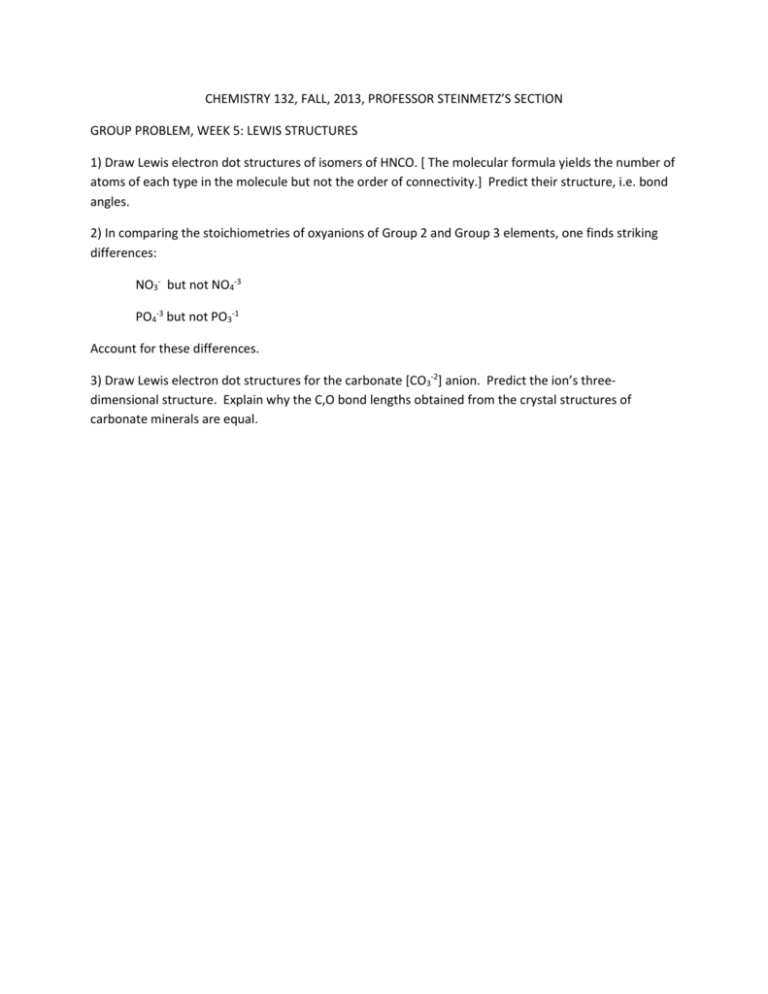 CHEMISTRY 132, FALL, 2013, PROFESSOR STEINMETZ'S SECTION
GROUP PROBLEM, WEEK 5: LEWIS STRUCTURES
1) Draw Lewis electron dot structures of isomers of HNCO. [ The molecular formula yields the number of
atoms of each type in the molecule but not the order of connectivity.] Predict their structure, i.e. bond
angles.
2) In comparing the stoichiometries of oxyanions of Group 2 and Group 3 elements, one finds striking
differences:
NO3- but not NO4-3
PO4-3 but not PO3-1
Account for these differences.
3) Draw Lewis electron dot structures for the carbonate [CO3-2] anion. Predict the ion's threedimensional structure. Explain why the C,O bond lengths obtained from the crystal structures of
carbonate minerals are equal.