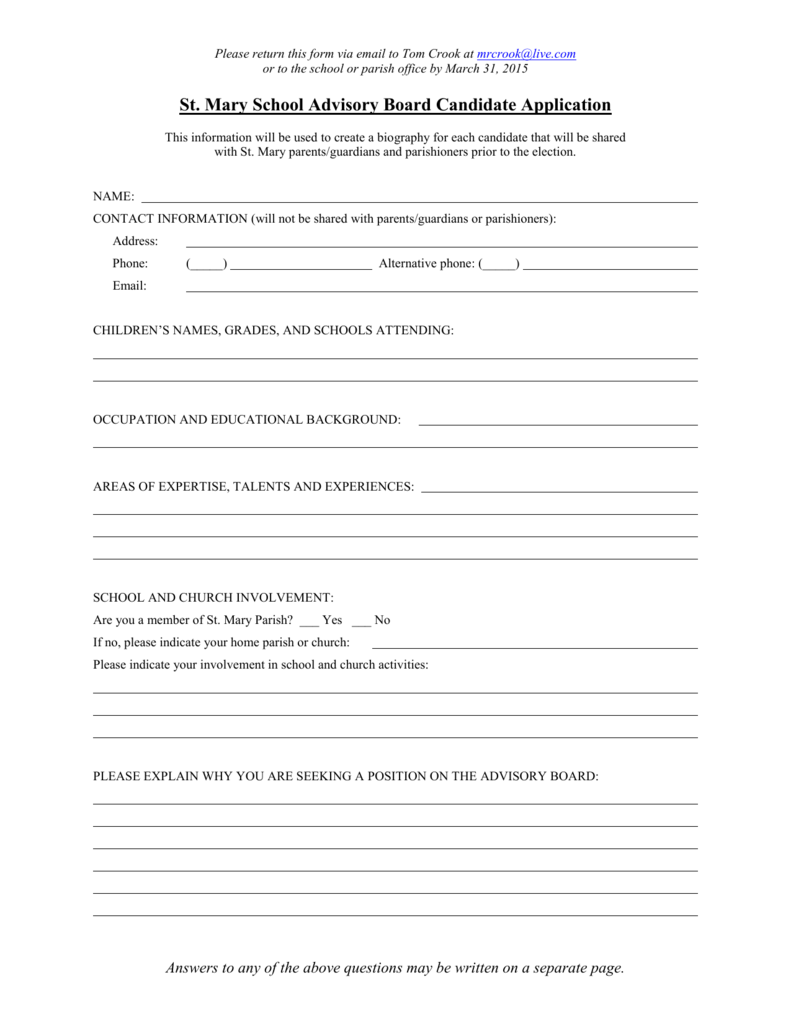 Please return this form via email to Tom Crook at [email protected]
or to the school or parish office by March 31, 2015
St. Mary School Advisory Board Candidate Application
This information will be used to create a biography for each candidate that will be shared
with St. Mary parents/guardians and parishioners prior to the election.
NAME:
CONTACT INFORMATION (will not be shared with parents/guardians or parishioners):
Address:
Phone:
(_____)
Alternative phone: (_____)
Email:
CHILDREN'S NAMES, GRADES, AND SCHOOLS ATTENDING:
OCCUPATION AND EDUCATIONAL BACKGROUND:
AREAS OF EXPERTISE, TALENTS AND EXPERIENCES:
SCHOOL AND CHURCH INVOLVEMENT:
Are you a member of St. Mary Parish? ___ Yes ___ No
If no, please indicate your home parish or church:
Please indicate your involvement in school and church activities:
PLEASE EXPLAIN WHY YOU ARE SEEKING A POSITION ON THE ADVISORY BOARD:
Answers to any of the above questions may be written on a separate page.