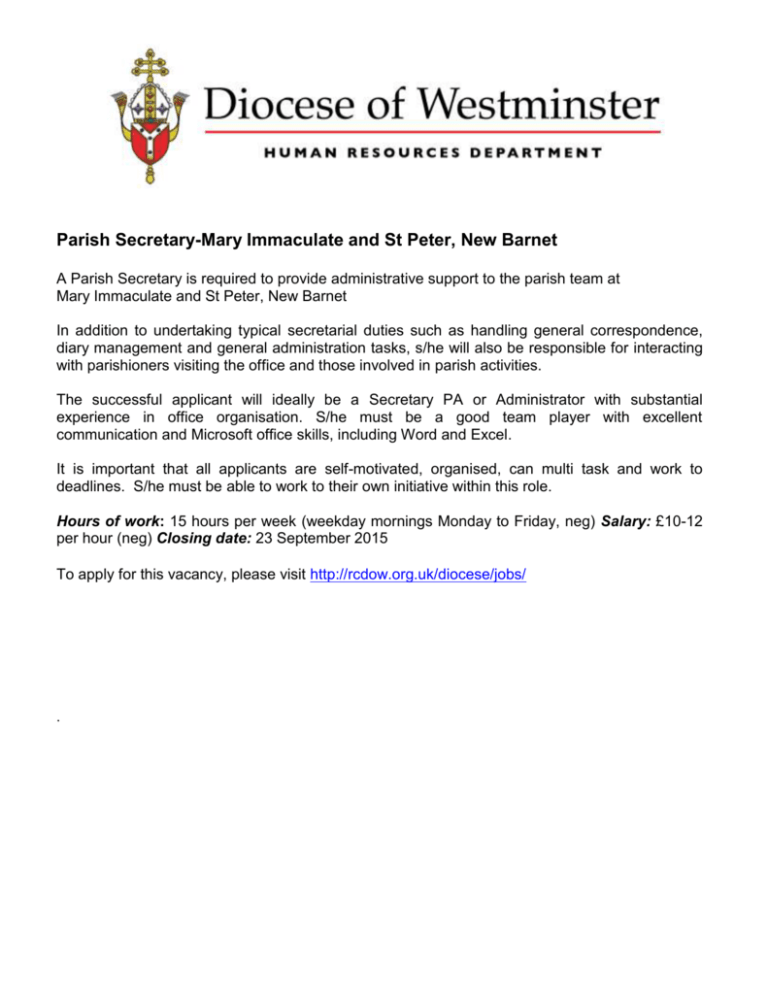 Parish Secretary-Mary Immaculate and St Peter, New Barnet
A Parish Secretary is required to provide administrative support to the parish team at
Mary Immaculate and St Peter, New Barnet
In addition to undertaking typical secretarial duties such as handling general correspondence,
diary management and general administration tasks, s/he will also be responsible for interacting
with parishioners visiting the office and those involved in parish activities.
The successful applicant will ideally be a Secretary PA or Administrator with substantial
experience in office organisation. S/he must be a good team player with excellent
communication and Microsoft office skills, including Word and Excel.
It is important that all applicants are self-motivated, organised, can multi task and work to
deadlines. S/he must be able to work to their own initiative within this role.
Hours of work: 15 hours per week (weekday mornings Monday to Friday, neg) Salary: £10-12
per hour (neg) Closing date: 23 September 2015
To apply for this vacancy, please visit http://rcdow.org.uk/diocese/jobs/
.