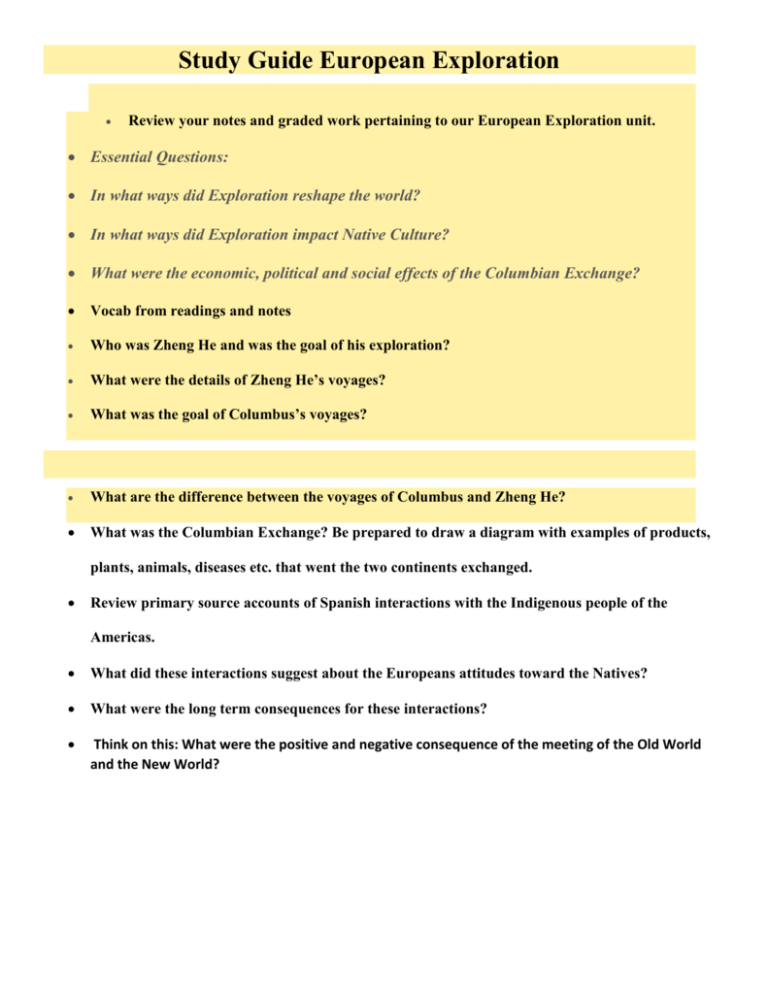 Study Guide European Exploration

Review your notes and graded work pertaining to our European Exploration unit.
 Essential Questions:
 In what ways did Exploration reshape the world?
 In what ways did Exploration impact Native Culture?
 What were the economic, political and social effects of the Columbian Exchange?

Vocab from readings and notes

Who was Zheng He and was the goal of his exploration?

What were the details of Zheng He's voyages?

What was the goal of Columbus's voyages?

What are the difference between the voyages of Columbus and Zheng He?

What was the Columbian Exchange? Be prepared to draw a diagram with examples of products,
plants, animals, diseases etc. that went the two continents exchanged.

Review primary source accounts of Spanish interactions with the Indigenous people of the
Americas.

What did these interactions suggest about the Europeans attitudes toward the Natives?

What were the long term consequences for these interactions?

Think on this: What were the positive and negative consequence of the meeting of the Old World
and the New World?