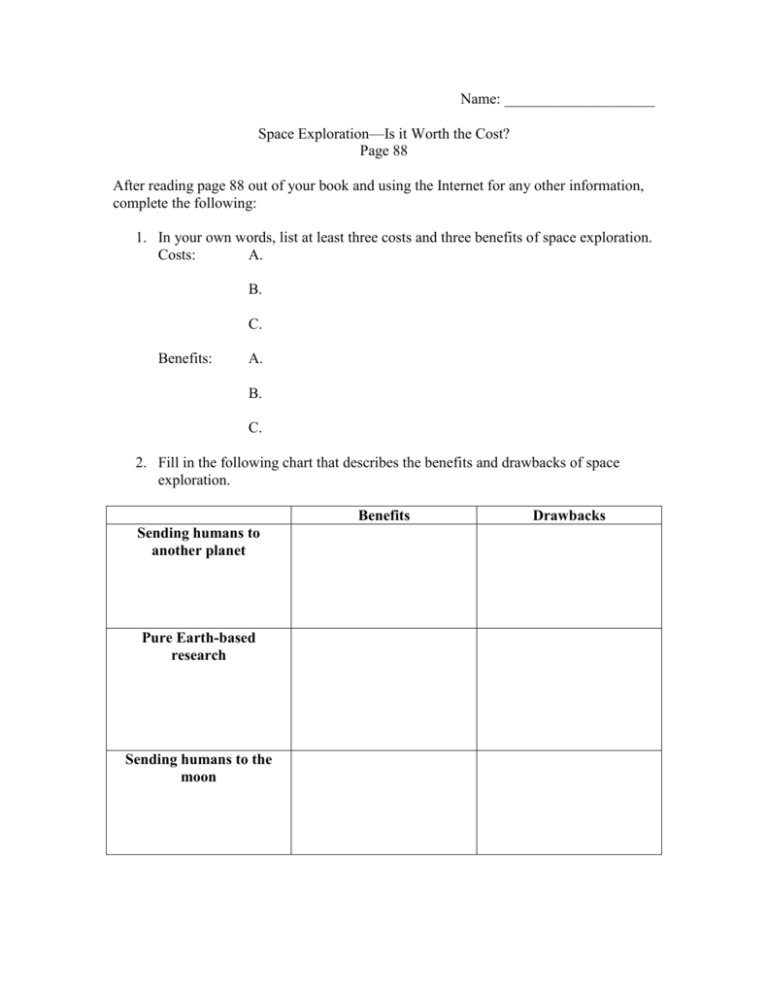 Name: ____________________
Space Exploration—Is it Worth the Cost?
Page 88
After reading page 88 out of your book and using the Internet for any other information,
complete the following:
1. In your own words, list at least three costs and three benefits of space exploration.
Costs:
A.
B.
C.
Benefits:
A.
B.
C.
2. Fill in the following chart that describes the benefits and drawbacks of space
exploration.
Benefits
Sending humans to
another planet
Pure Earth-based
research
Sending humans to the
moon
Drawbacks
3. Imagine that you are a member of Congress who has to vote on a new budget.
There is a fixed amount of money to spend, so you have to decide which needs
are most important. Make a list of your top ten space exploration priorities. You
must also fully explain your decision as you why each item on you list is so
important.
A.
B.
C.
D.
E.
F.
G.
H.
I.
J.