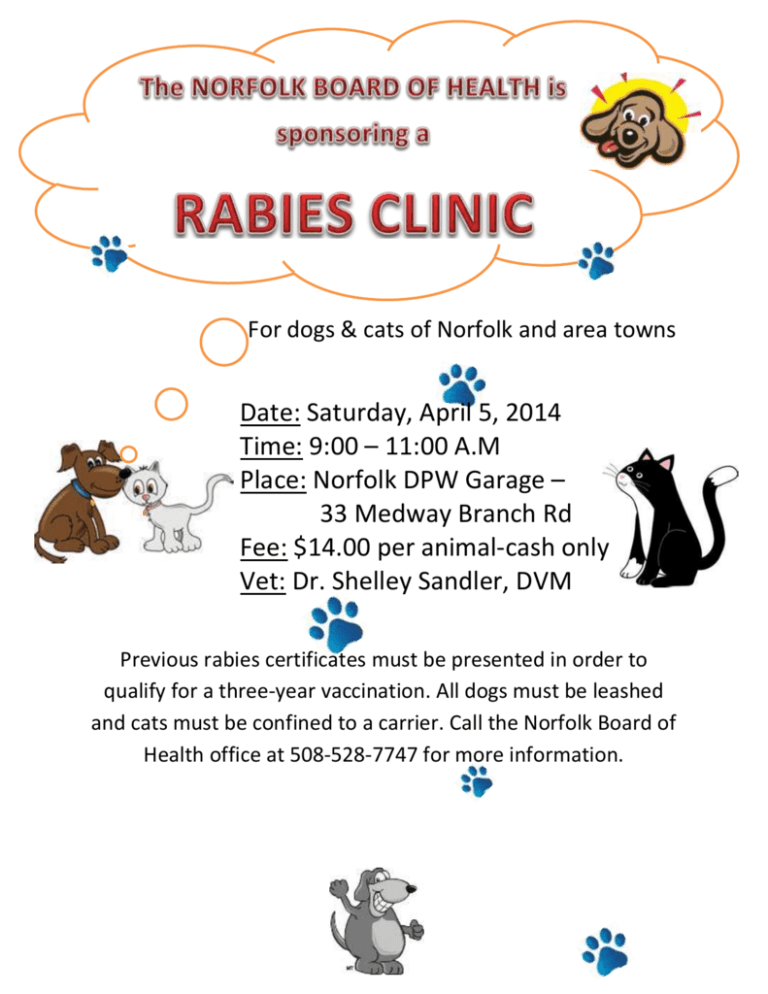 For dogs & cats of Norfolk and area towns
Date: Saturday, April 5, 2014
Time: 9:00 – 11:00 A.M
Place: Norfolk DPW Garage –
33 Medway Branch Rd
Fee: $14.00 per animal-cash only
Vet: Dr. Shelley Sandler, DVM
Previous rabies certificates must be presented in order to
qualify for a three-year vaccination. All dogs must be leashed
and cats must be confined to a carrier. Call the Norfolk Board of
Health office at 508-528-7747 for more information.