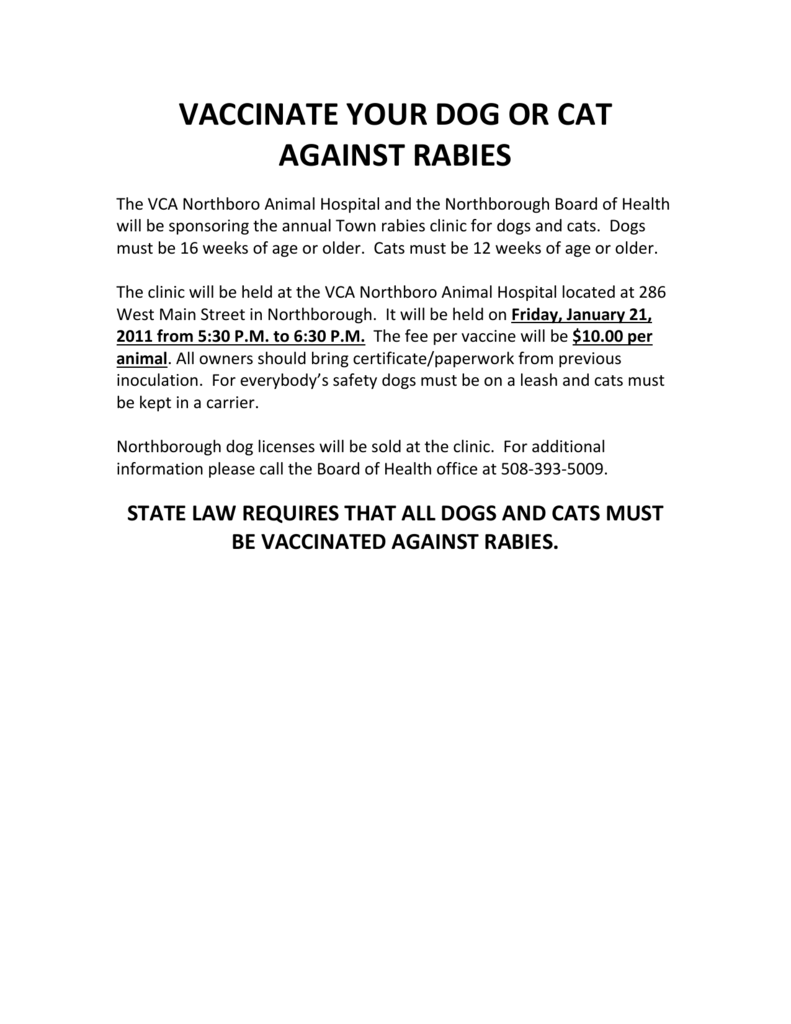 VACCINATE YOUR DOG OR CAT
AGAINST RABIES
The VCA Northboro Animal Hospital and the Northborough Board of Health
will be sponsoring the annual Town rabies clinic for dogs and cats. Dogs
must be 16 weeks of age or older. Cats must be 12 weeks of age or older.
The clinic will be held at the VCA Northboro Animal Hospital located at 286
West Main Street in Northborough. It will be held on Friday, January 21,
2011 from 5:30 P.M. to 6:30 P.M. The fee per vaccine will be $10.00 per
animal. All owners should bring certificate/paperwork from previous
inoculation. For everybody's safety dogs must be on a leash and cats must
be kept in a carrier.
Northborough dog licenses will be sold at the clinic. For additional
information please call the Board of Health office at 508-393-5009.
STATE LAW REQUIRES THAT ALL DOGS AND CATS MUST
BE VACCINATED AGAINST RABIES.