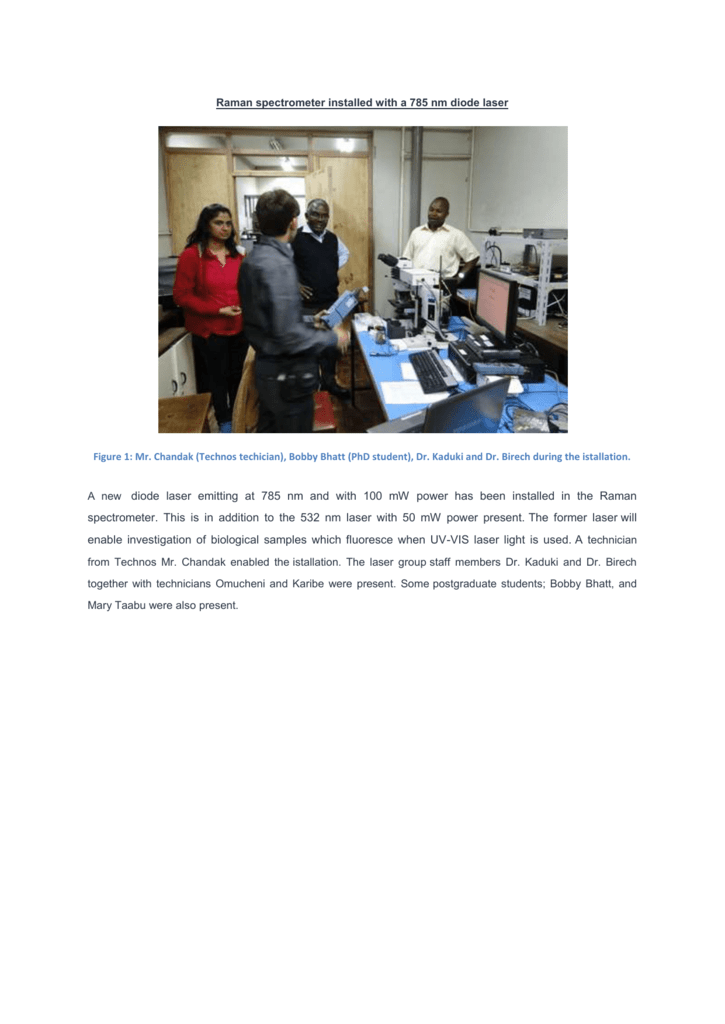 Raman spectrometer installed with a 785 nm diode laser
Figure 1: Mr. Chandak (Technos techician), Bobby Bhatt (PhD student), Dr. Kaduki and Dr. Birech during the istallation.
A new diode laser emitting at 785 nm and with 100 mW power has been installed in the Raman
spectrometer. This is in addition to the 532 nm laser with 50 mW power present. The former laser will
enable investigation of biological samples which fluoresce when UV-VIS laser light is used. A technician
from Technos Mr. Chandak enabled the istallation. The laser group staff members Dr. Kaduki and Dr. Birech
together with technicians Omucheni and Karibe were present. Some postgraduate students; Bobby Bhatt, and
Mary Taabu were also present.