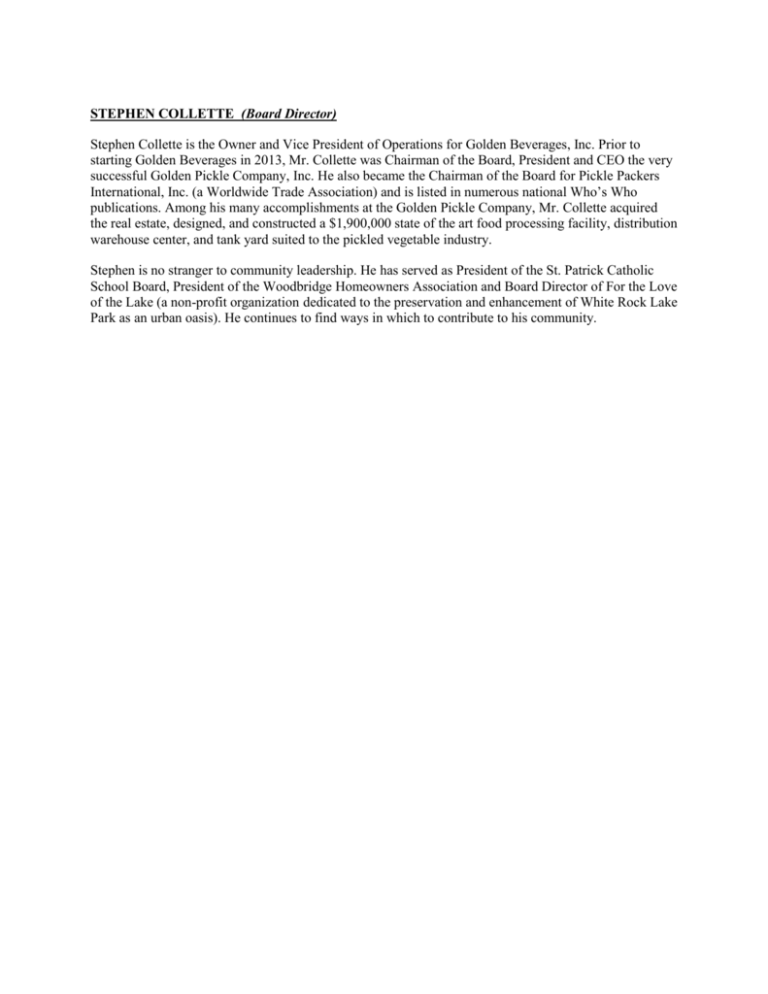 STEPHEN COLLETTE (Board Director)
Stephen Collette is the Owner and Vice President of Operations for Golden Beverages, Inc. Prior to
starting Golden Beverages in 2013, Mr. Collette was Chairman of the Board, President and CEO the very
successful Golden Pickle Company, Inc. He also became the Chairman of the Board for Pickle Packers
International, Inc. (a Worldwide Trade Association) and is listed in numerous national Who's Who
publications. Among his many accomplishments at the Golden Pickle Company, Mr. Collette acquired
the real estate, designed, and constructed a $1,900,000 state of the art food processing facility, distribution
warehouse center, and tank yard suited to the pickled vegetable industry.
Stephen is no stranger to community leadership. He has served as President of the St. Patrick Catholic
School Board, President of the Woodbridge Homeowners Association and Board Director of For the Love
of the Lake (a non-profit organization dedicated to the preservation and enhancement of White Rock Lake
Park as an urban oasis). He continues to find ways in which to contribute to his community.