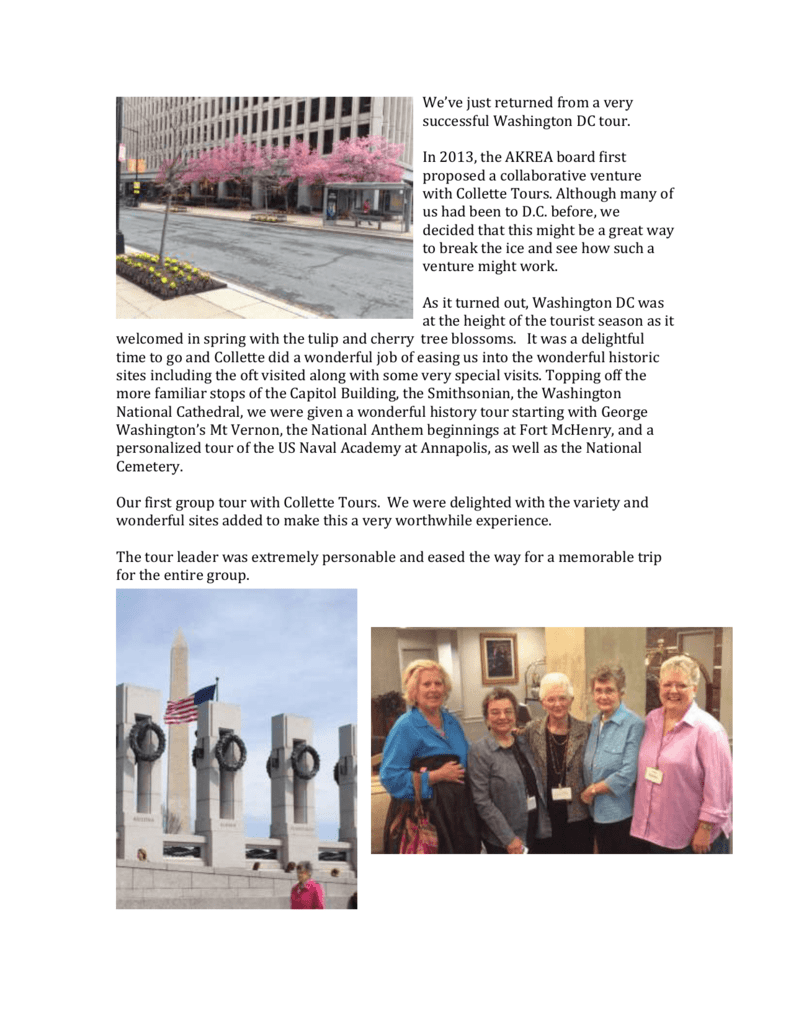 We've just returned from a very
successful Washington DC tour.
In 2013, the AKREA board first
proposed a collaborative venture
with Collette Tours. Although many of
us had been to D.C. before, we
decided that this might be a great way
to break the ice and see how such a
venture might work.
As it turned out, Washington DC was
at the height of the tourist season as it
welcomed in spring with the tulip and cherry tree blossoms. It was a delightful
time to go and Collette did a wonderful job of easing us into the wonderful historic
sites including the oft visited along with some very special visits. Topping off the
more familiar stops of the Capitol Building, the Smithsonian, the Washington
National Cathedral, we were given a wonderful history tour starting with George
Washington's Mt Vernon, the National Anthem beginnings at Fort McHenry, and a
personalized tour of the US Naval Academy at Annapolis, as well as the National
Cemetery.
Our first group tour with Collette Tours. We were delighted with the variety and
wonderful sites added to make this a very worthwhile experience.
The tour leader was extremely personable and eased the way for a memorable trip
for the entire group.