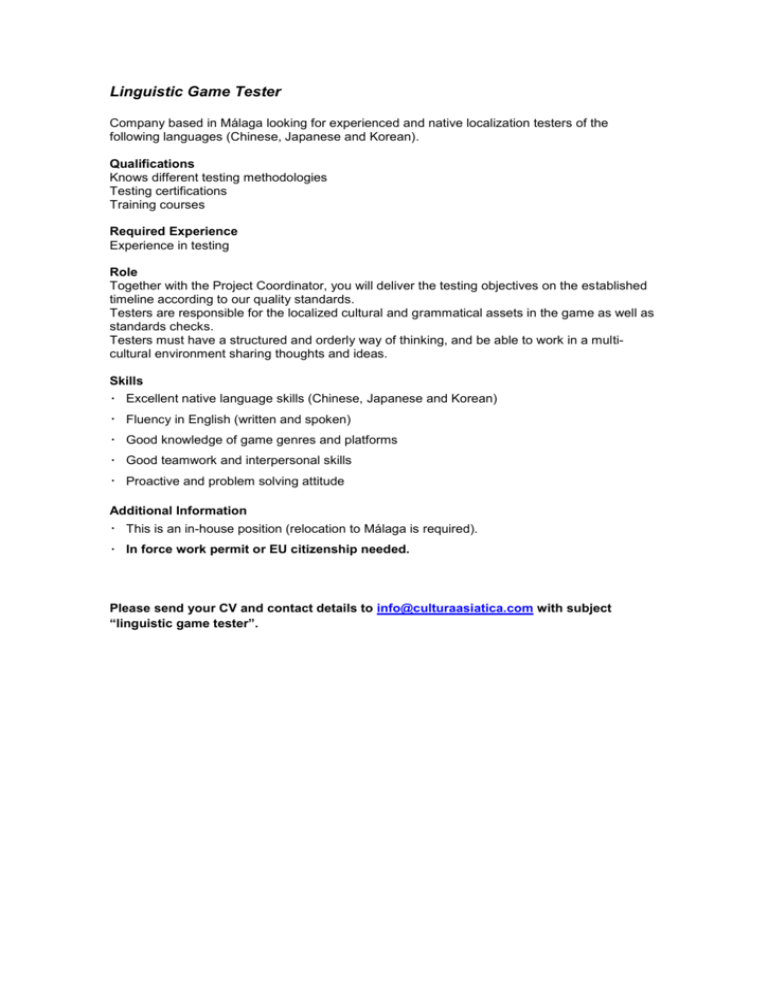 Linguistic Game Tester
Company based in Málaga looking for experienced and native localization testers of the
following languages (Chinese, Japanese and Korean).
Qualifications
Knows different testing methodologies
Testing certifications
Training courses
Required Experience
Experience in testing
Role
Together with the Project Coordinator, you will deliver the testing objectives on the established
timeline according to our quality standards.
Testers are responsible for the localized cultural and grammatical assets in the game as well as
standards checks.
Testers must have a structured and orderly way of thinking, and be able to work in a multicultural environment sharing thoughts and ideas.
Skills
Excellent native language skills (Chinese, Japanese and Korean)
Fluency in English (written and spoken)
Good knowledge of game genres and platforms
Good teamwork and interpersonal skills
Proactive and problem solving attitude
Additional Information
This is an in-house position (relocation to Málaga is required).
In force work permit or EU citizenship needed.
Please send your CV and contact details to info@culturaasiatica.com with subject
"linguistic game tester".