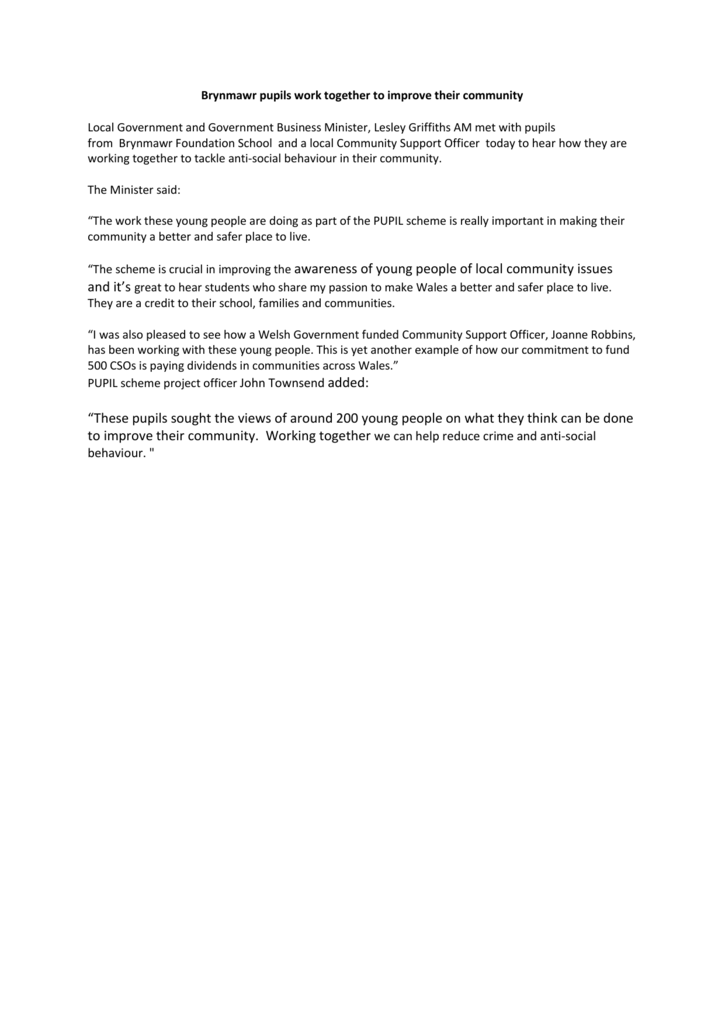 Brynmawr pupils work together to improve their community
Local Government and Government Business Minister, Lesley Griffiths AM met with pupils
from Brynmawr Foundation School and a local Community Support Officer today to hear how they are
working together to tackle anti-social behaviour in their community.
The Minister said:
"The work these young people are doing as part of the PUPIL scheme is really important in making their
community a better and safer place to live.
"The scheme is crucial in improving the awareness of young people of local community issues
and it's great to hear students who share my passion to make Wales a better and safer place to live.
They are a credit to their school, families and communities.
"I was also pleased to see how a Welsh Government funded Community Support Officer, Joanne Robbins,
has been working with these young people. This is yet another example of how our commitment to fund
500 CSOs is paying dividends in communities across Wales."
PUPIL scheme project officer John Townsend added:
"These pupils sought the views of around 200 young people on what they think can be done
to improve their community. Working together we can help reduce crime and anti-social
behaviour. "