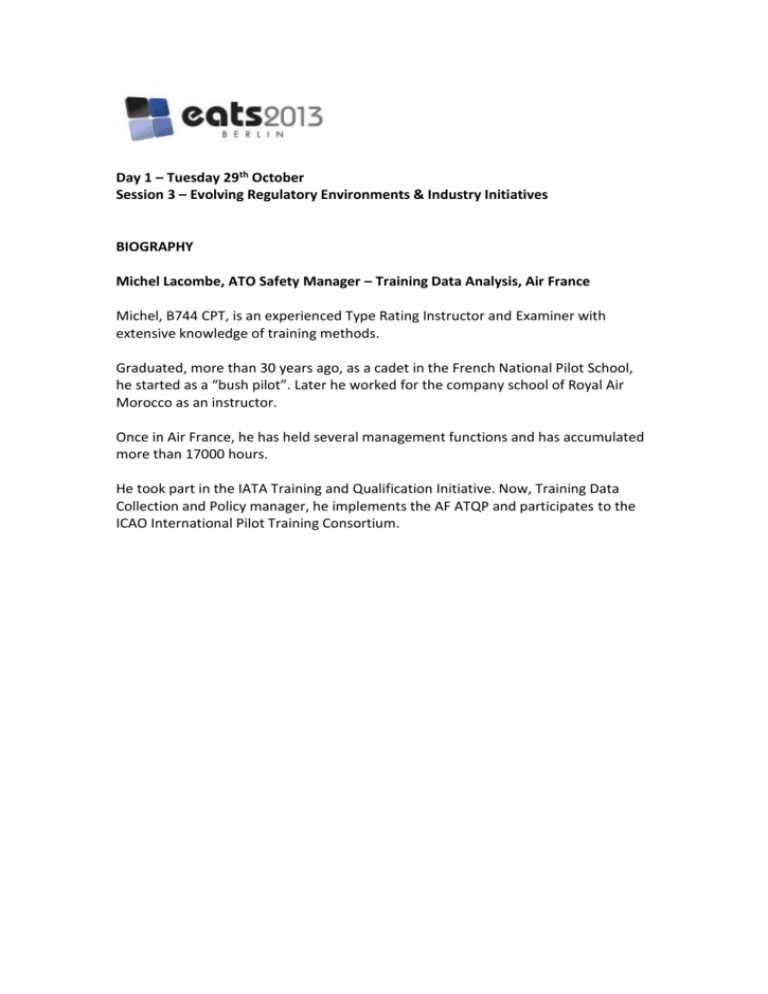 Day 1 – Tuesday 29th October
Session 3 – Evolving Regulatory Environments & Industry Initiatives
BIOGRAPHY
Michel Lacombe, ATO Safety Manager – Training Data Analysis, Air France
Michel, B744 CPT, is an experienced Type Rating Instructor and Examiner with
extensive knowledge of training methods.
Graduated, more than 30 years ago, as a cadet in the French National Pilot School,
he started as a "bush pilot". Later he worked for the company school of Royal Air
Morocco as an instructor.
Once in Air France, he has held several management functions and has accumulated
more than 17000 hours.
He took part in the IATA Training and Qualification Initiative. Now, Training Data
Collection and Policy manager, he implements the AF ATQP and participates to the
ICAO International Pilot Training Consortium.