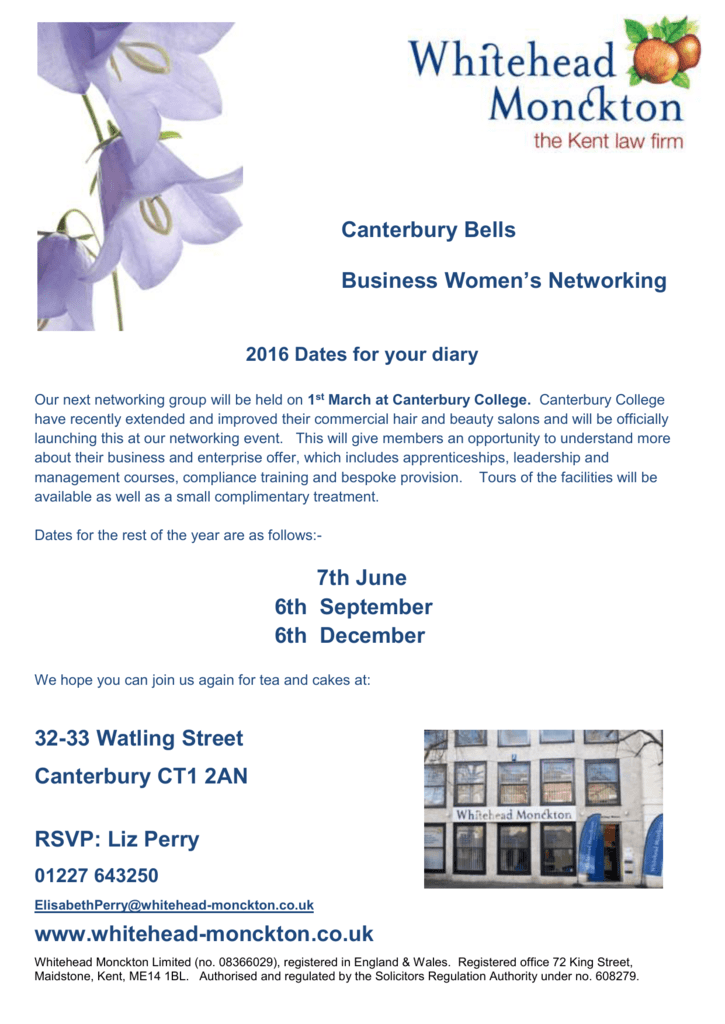 Canterbury Bells
Business Women's Networking
2016 Dates for your diary
Our next networking group will be held on 1st March at Canterbury College. Canterbury College
have recently extended and improved their commercial hair and beauty salons and will be officially
launching this at our networking event. This will give members an opportunity to understand more
about their business and enterprise offer, which includes apprenticeships, leadership and
management courses, compliance training and bespoke provision. Tours of the facilities will be
available as well as a small complimentary treatment.
Dates for the rest of the year are as follows:-
7th June
6th September
6th December
We hope you can join us again for tea and cakes at:
32-33 Watling Street
Canterbury CT1 2AN
RSVP: Liz Perry
01227 643250
[email protected]
www.whitehead-monckton.co.uk
Whitehead Monckton Limited (no. 08366029), registered in England & Wales. Registered office 72 King Street,
Maidstone, Kent, ME14 1BL. Authorised and regulated by the Solicitors Regulation Authority under no. 608279.