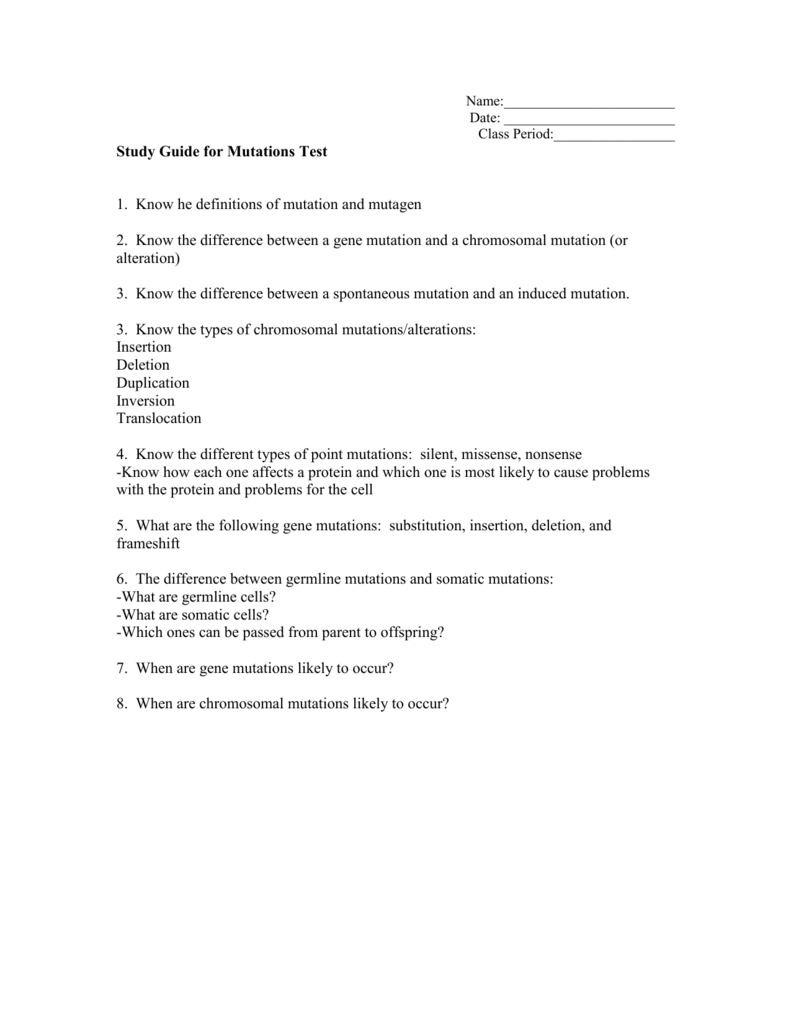 Name:________________________
Date: ________________________
Class Period:_________________
Study Guide for Mutations Test
1. Know he definitions of mutation and mutagen
2. Know the difference between a gene mutation and a chromosomal mutation (or
alteration)
3. Know the difference between a spontaneous mutation and an induced mutation.
3. Know the types of chromosomal mutations/alterations:
Insertion
Deletion
Duplication
Inversion
Translocation
4. Know the different types of point mutations: silent, missense, nonsense
-Know how each one affects a protein and which one is most likely to cause problems
with the protein and problems for the cell
5. What are the following gene mutations: substitution, insertion, deletion, and
frameshift
6. The difference between germline mutations and somatic mutations:
-What are germline cells?
-What are somatic cells?
-Which ones can be passed from parent to offspring?
7. When are gene mutations likely to occur?
8. When are chromosomal mutations likely to occur?