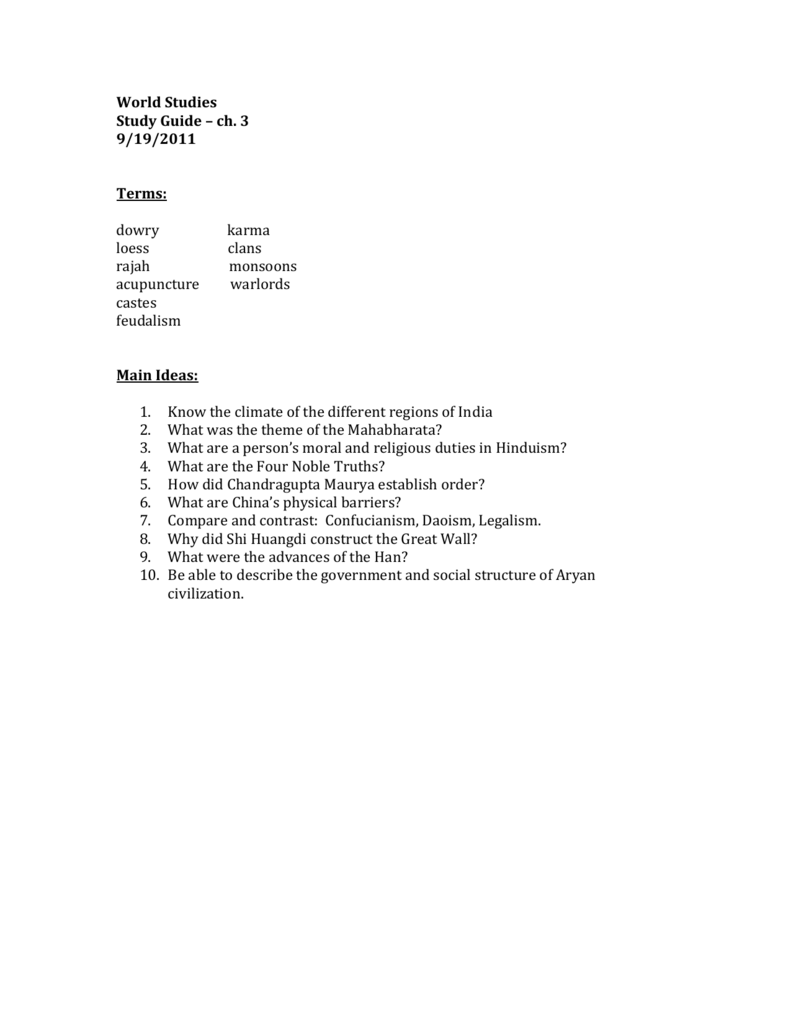 World Studies
Study Guide – ch. 3
9/19/2011
Terms:
dowry
loess
rajah
acupuncture
castes
feudalism
karma
clans
monsoons
warlords
Main Ideas:
1.
2.
3.
4.
5.
6.
7.
8.
9.
10.
Know the climate of the different regions of India
What was the theme of the Mahabharata?
What are a person's moral and religious duties in Hinduism?
What are the Four Noble Truths?
How did Chandragupta Maurya establish order?
What are China's physical barriers?
Compare and contrast: Confucianism, Daoism, Legalism.
Why did Shi Huangdi construct the Great Wall?
What were the advances of the Han?
Be able to describe the government and social structure of Aryan
civilization.