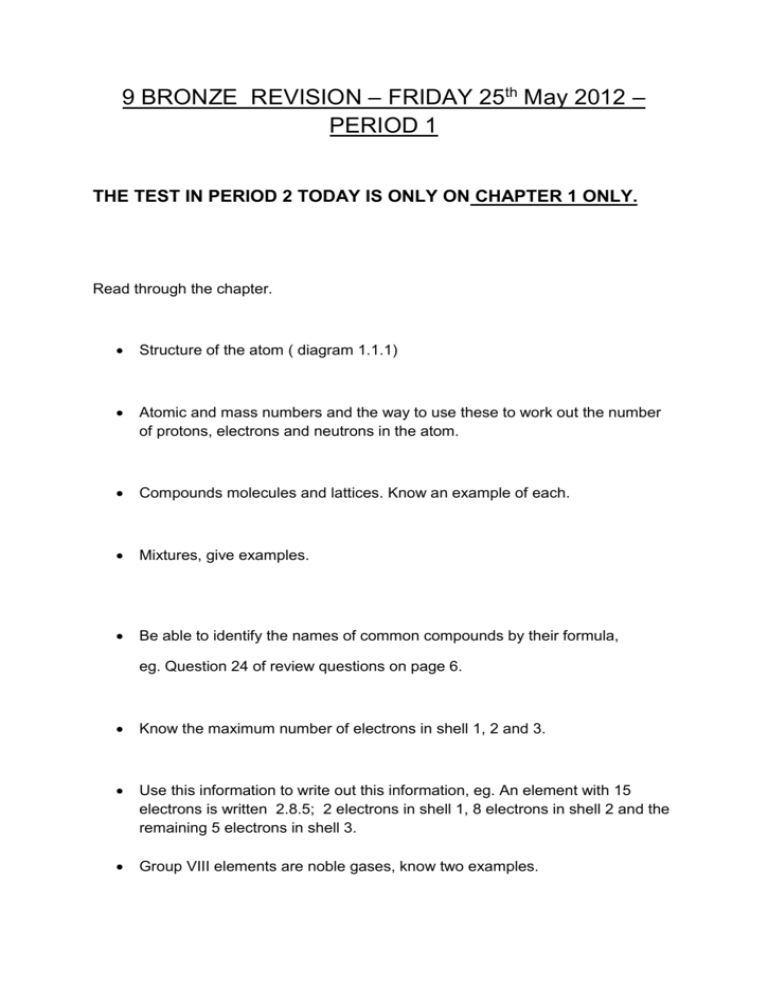 9 BRONZE REVISION – FRIDAY 25th May 2012 –
PERIOD 1
THE TEST IN PERIOD 2 TODAY IS ONLY ON CHAPTER 1 ONLY.
Read through the chapter.

Structure of the atom ( diagram 1.1.1)

Atomic and mass numbers and the way to use these to work out the number
of protons, electrons and neutrons in the atom.

Compounds molecules and lattices. Know an example of each.

Mixtures, give examples.

Be able to identify the names of common compounds by their formula,
eg. Question 24 of review questions on page 6.

Know the maximum number of electrons in shell 1, 2 and 3.

Use this information to write out this information, eg. An element with 15
electrons is written 2.8.5; 2 electrons in shell 1, 8 electrons in shell 2 and the
remaining 5 electrons in shell 3.

Group VIII elements are noble gases, know two examples.