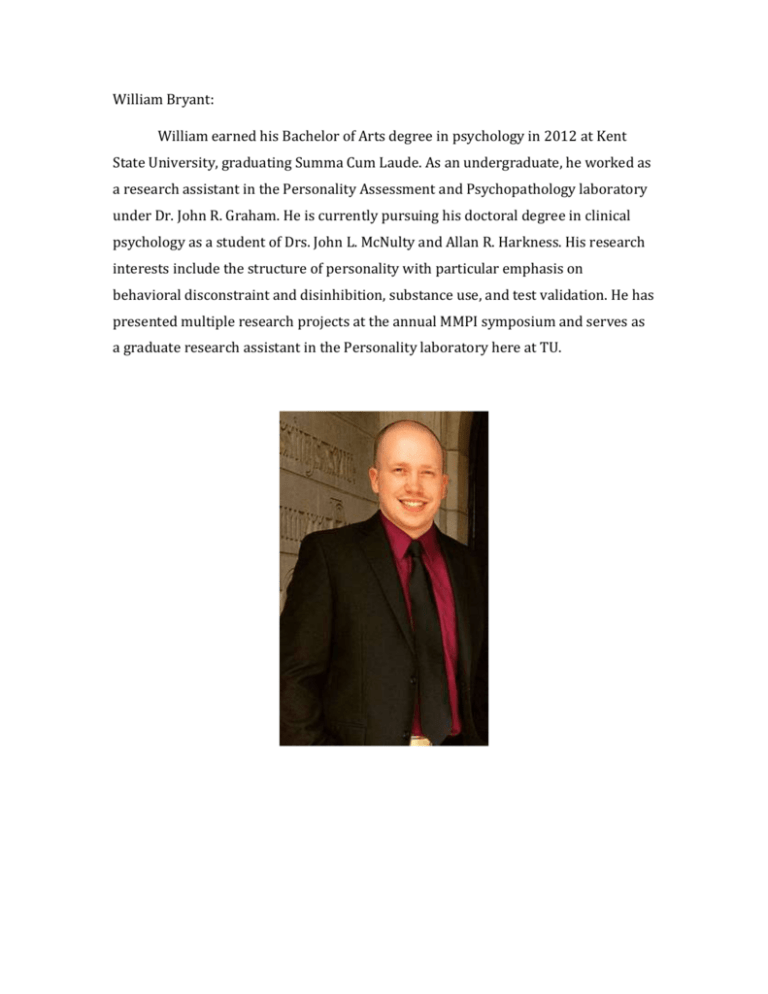 William Bryant:
William earned his Bachelor of Arts degree in psychology in 2012 at Kent
State University, graduating Summa Cum Laude. As an undergraduate, he worked as
a research assistant in the Personality Assessment and Psychopathology laboratory
under Dr. John R. Graham. He is currently pursuing his doctoral degree in clinical
psychology as a student of Drs. John L. McNulty and Allan R. Harkness. His research
interests include the structure of personality with particular emphasis on
behavioral disconstraint and disinhibition, substance use, and test validation. He has
presented multiple research projects at the annual MMPI symposium and serves as
a graduate research assistant in the Personality laboratory here at TU.