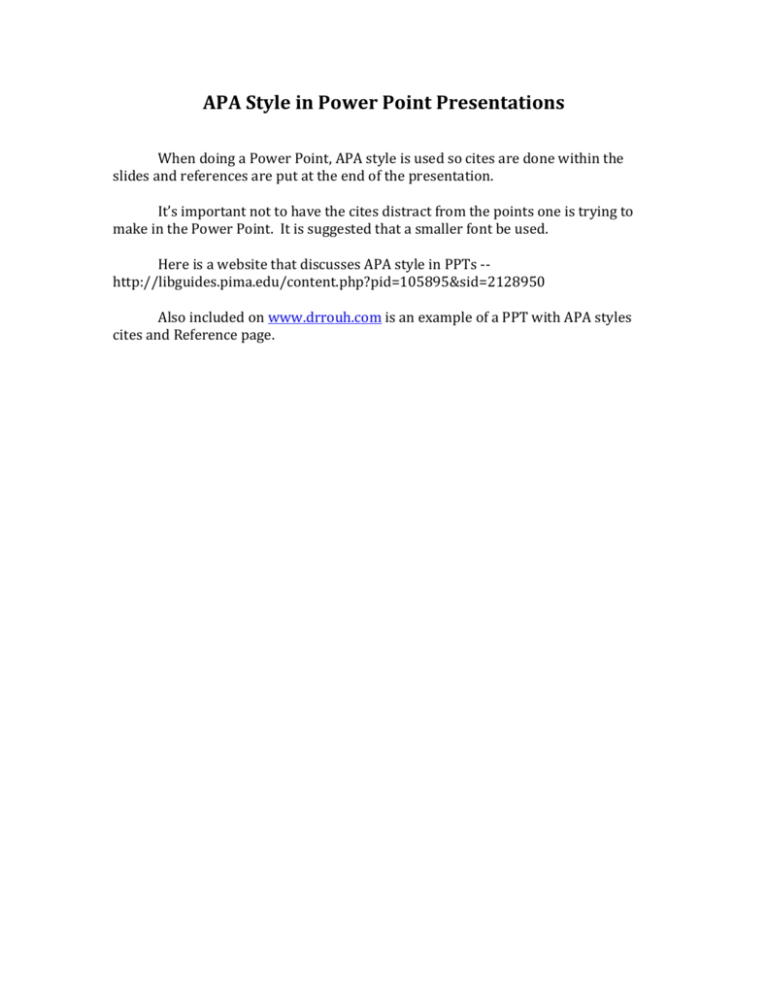 APA Style in Power Point Presentations
When doing a Power Point, APA style is used so cites are done within the
slides and references are put at the end of the presentation.
It's important not to have the cites distract from the points one is trying to
make in the Power Point. It is suggested that a smaller font be used.
Here is a website that discusses APA style in PPTs -http://libguides.pima.edu/content.php?pid=105895&sid=2128950
Also included on www.drrouh.com is an example of a PPT with APA styles
cites and Reference page.