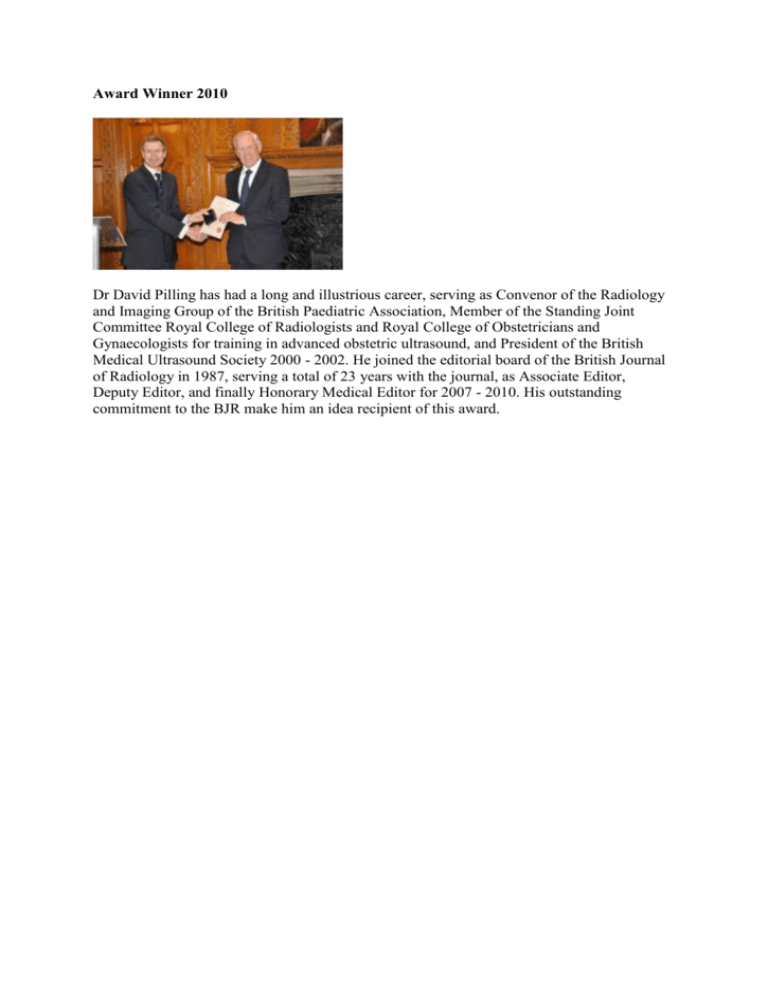 Award Winner 2010
Dr David Pilling has had a long and illustrious career, serving as Convenor of the Radiology
and Imaging Group of the British Paediatric Association, Member of the Standing Joint
Committee Royal College of Radiologists and Royal College of Obstetricians and
Gynaecologists for training in advanced obstetric ultrasound, and President of the British
Medical Ultrasound Society 2000 - 2002. He joined the editorial board of the British Journal
of Radiology in 1987, serving a total of 23 years with the journal, as Associate Editor,
Deputy Editor, and finally Honorary Medical Editor for 2007 - 2010. His outstanding
commitment to the BJR make him an idea recipient of this award.