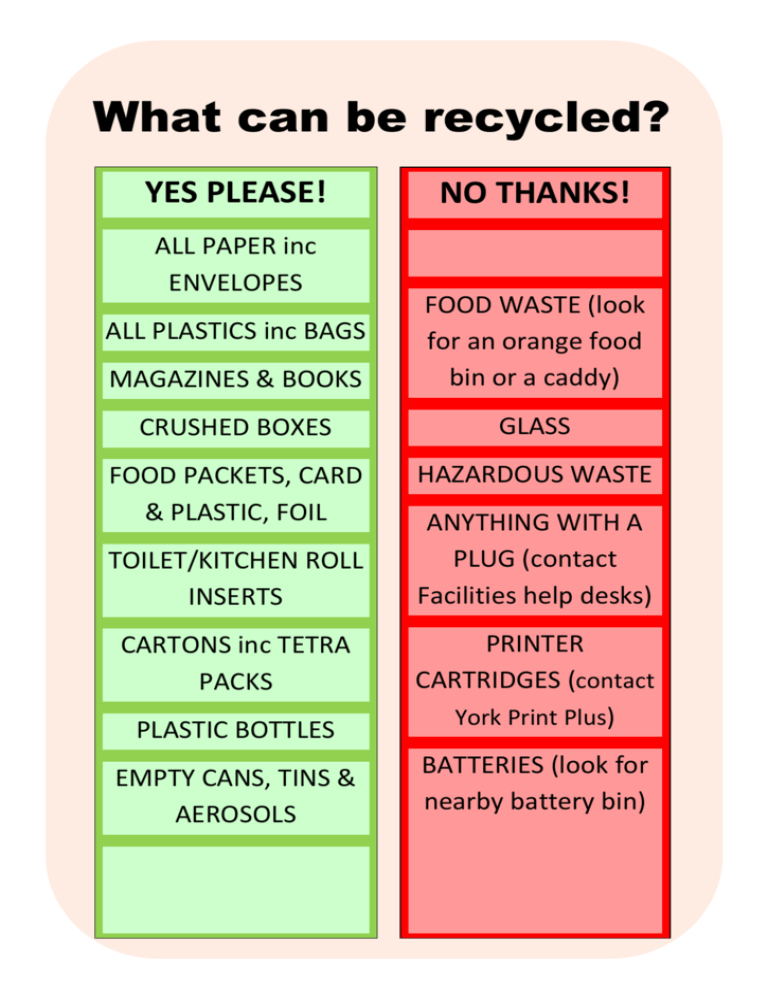 What can be recycled?
YES PLEASE!
ALL PAPER inc
ENVELOPES
NO THANKS!
MAGAZINES & BOOKS
FOOD WASTE (look
for an orange food
bin or a caddy)
CRUSHED BOXES
GLASS
FOOD PACKETS, CARD
& PLASTIC, FOIL
HAZARDOUS WASTE
ALL PLASTICS inc BAGS
TOILET/KITCHEN ROLL
INSERTS
CARTONS inc TETRA
PACKS
PLASTIC BOTTLES
EMPTY CANS, TINS &
AEROSOLS
ANYTHING WITH A
PLUG (contact
Facilities help desks)
PRINTER
CARTRIDGES (contact
York Print Plus)
BATTERIES (look for
nearby battery bin)
RECYCLE ME
HERE!
What can be recycled?
NOT IN
THIS BIN
PUT ME IN THE
FOOD CADDY!