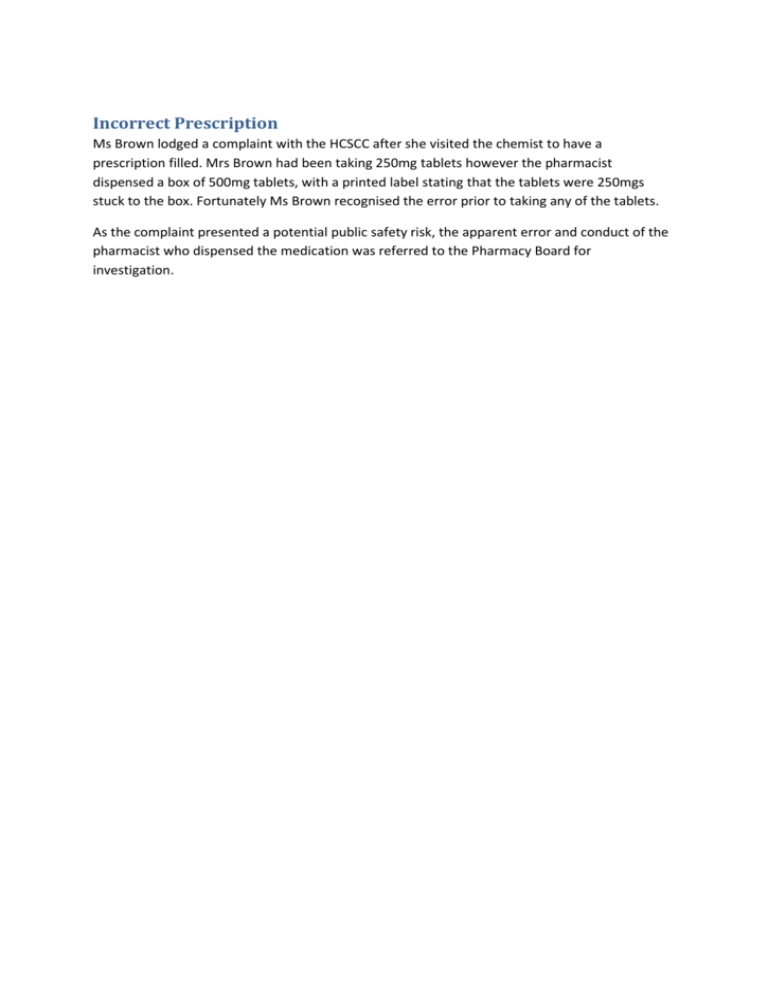 Incorrect Prescription
Ms Brown lodged a complaint with the HCSCC after she visited the chemist to have a
prescription filled. Mrs Brown had been taking 250mg tablets however the pharmacist
dispensed a box of 500mg tablets, with a printed label stating that the tablets were 250mgs
stuck to the box. Fortunately Ms Brown recognised the error prior to taking any of the tablets.
As the complaint presented a potential public safety risk, the apparent error and conduct of the
pharmacist who dispensed the medication was referred to the Pharmacy Board for
investigation.