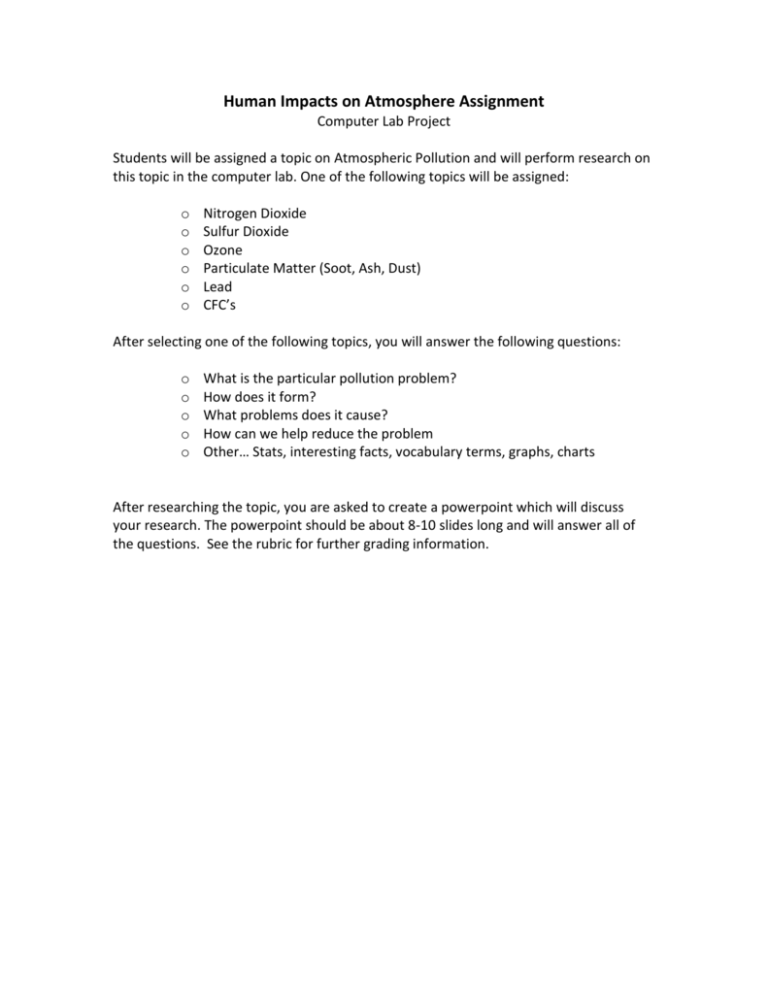 Human Impacts on Atmosphere Assignment
Computer Lab Project
Students will be assigned a topic on Atmospheric Pollution and will perform research on
this topic in the computer lab. One of the following topics will be assigned:
o
o
o
o
o
o
Nitrogen Dioxide
Sulfur Dioxide
Ozone
Particulate Matter (Soot, Ash, Dust)
Lead
CFC's
After selecting one of the following topics, you will answer the following questions:
o
o
o
o
o
What is the particular pollution problem?
How does it form?
What problems does it cause?
How can we help reduce the problem
Other… Stats, interesting facts, vocabulary terms, graphs, charts
After researching the topic, you are asked to create a powerpoint which will discuss
your research. The powerpoint should be about 8-10 slides long and will answer all of
the questions. See the rubric for further grading information.