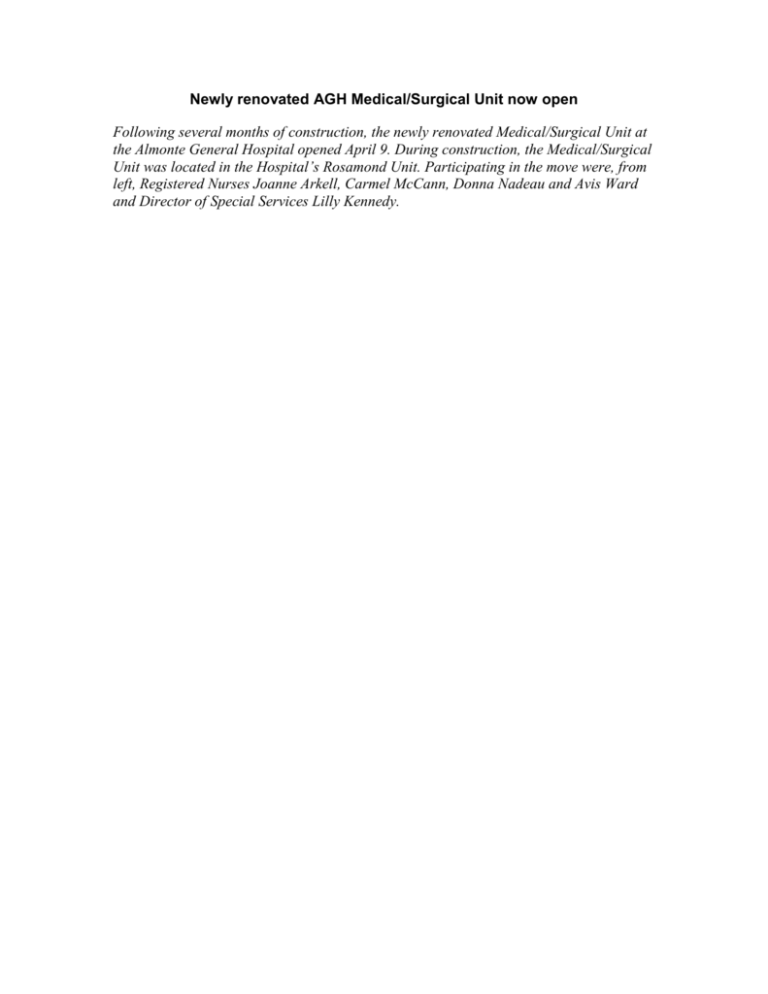 Newly renovated AGH Medical/Surgical Unit now open
Following several months of construction, the newly renovated Medical/Surgical Unit at
the Almonte General Hospital opened April 9. During construction, the Medical/Surgical
Unit was located in the Hospital's Rosamond Unit. Participating in the move were, from
left, Registered Nurses Joanne Arkell, Carmel McCann, Donna Nadeau and Avis Ward
and Director of Special Services Lilly Kennedy.