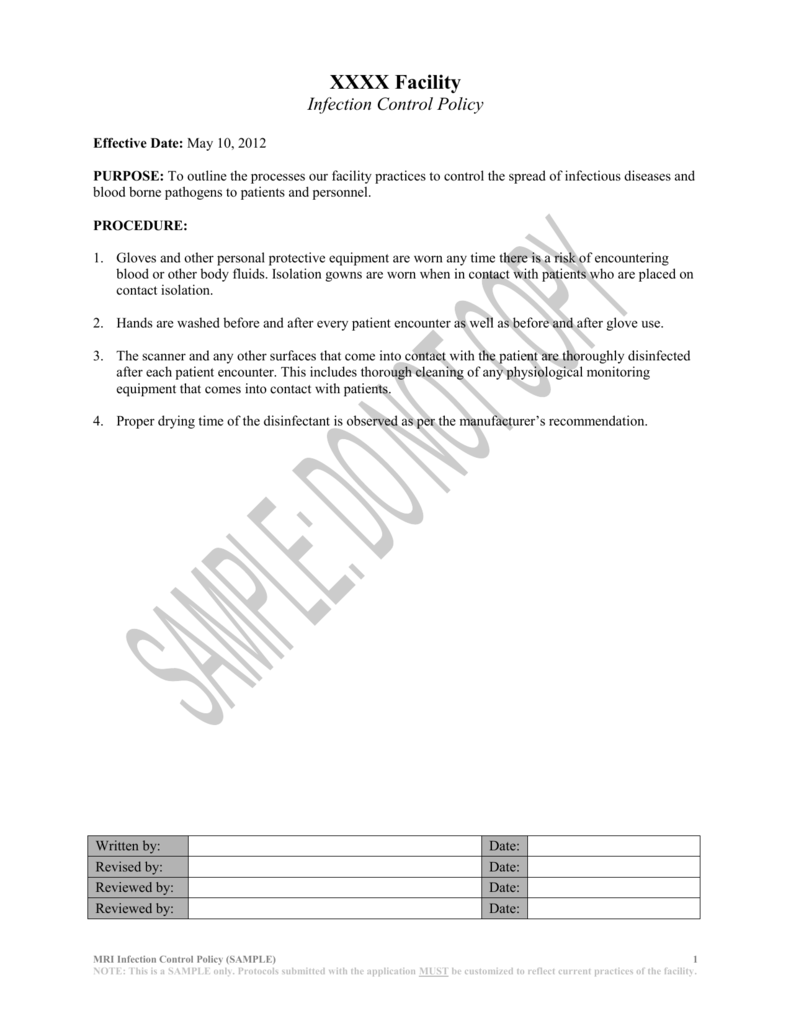 XXXX Facility
Infection Control Policy
Effective Date: May 10, 2012
PURPOSE: To outline the processes our facility practices to control the spread of infectious diseases and
blood borne pathogens to patients and personnel.
PROCEDURE:
1. Gloves and other personal protective equipment are worn any time there is a risk of encountering
blood or other body fluids. Isolation gowns are worn when in contact with patients who are placed on
contact isolation.
2. Hands are washed before and after every patient encounter as well as before and after glove use.
3. The scanner and any other surfaces that come into contact with the patient are thoroughly disinfected
after each patient encounter. This includes thorough cleaning of any physiological monitoring
equipment that comes into contact with patients.
4. Proper drying time of the disinfectant is observed as per the manufacturer's recommendation.
Written by:
Revised by:
Reviewed by:
Reviewed by:
Date:
Date:
Date:
Date:
MRI Infection Control Policy (SAMPLE)
1
NOTE: This is a SAMPLE only. Protocols submitted with the application MUST be customized to reflect current practices of the facility.