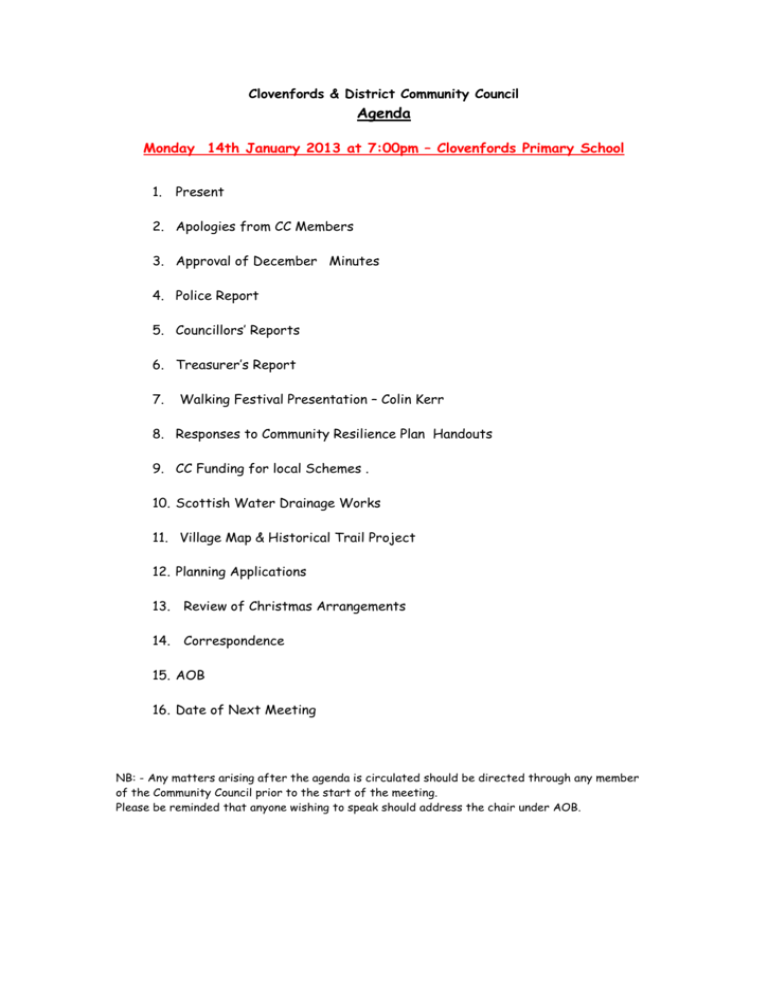 Clovenfords & District Community Council
Agenda
Monday 14th January 2013 at 7:00pm – Clovenfords Primary School
1.
Present
2. Apologies from CC Members
3. Approval of December Minutes
4. Police Report
5. Councillors' Reports
6. Treasurer's Report
7.
Walking Festival Presentation – Colin Kerr
8. Responses to Community Resilience Plan Handouts
9. CC Funding for local Schemes .
10. Scottish Water Drainage Works
11. Village Map & Historical Trail Project
12. Planning Applications
13. Review of Christmas Arrangements
14. Correspondence
15. AOB
16. Date of Next Meeting
NB: - Any matters arising after the agenda is circulated should be directed through any member
of the Community Council prior to the start of the meeting.
Please be reminded that anyone wishing to speak should address the chair under AOB.