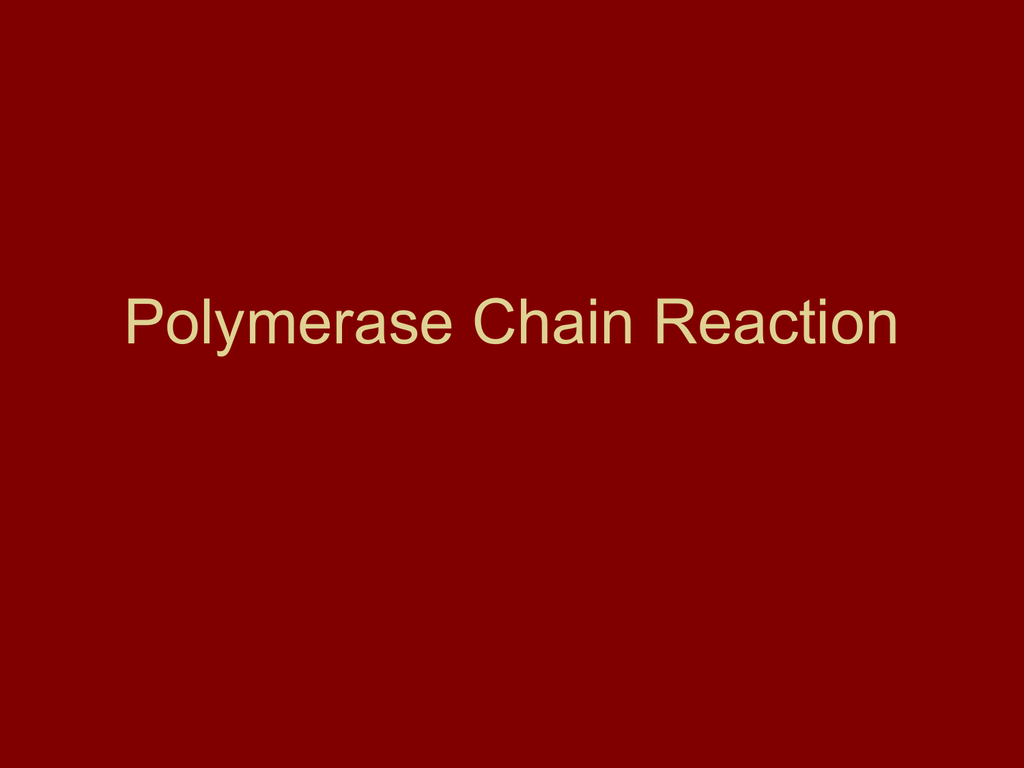 Polymerase Chain Reaction
DNA Structure:
Two strands in helix
Adenine ( A ) binds to Thymine ( T ), with
two hydrogen bonds.
Guanine ( G ) binds to Cytosine ( C ), with
three hydrogen bonds.
DNA
Helix is double-stranded & "antiparallel"
Primary strand (sense)
5'- CCGAATGGGATGC -3'
3'- GGCTTACCCTACG -5'
Complementary strand (antisense)
PCR- Recap
• Using a specific cocktail and varying
temperatures/times…
– TARGET & AMPLIFY desired DNA segment
PCR Quiz
•
•
•
•
What are the 3 stages?
Temperatures?
What's Happening?
In the end: How do you know if it
worked?
The temp cycle of PCR
How Does a Gel Work?
• Check a PCR sample by gel electrophoresis.
+
8
How Do you make a gel?
1% gel: Mix 0.4 grams agarose with 40ml 1X TBE buffer and heat
(add 1 ul 10mg/ml ETBR stain right before pouring into tray)
9
What's the story, the hypothesis and was it supported?