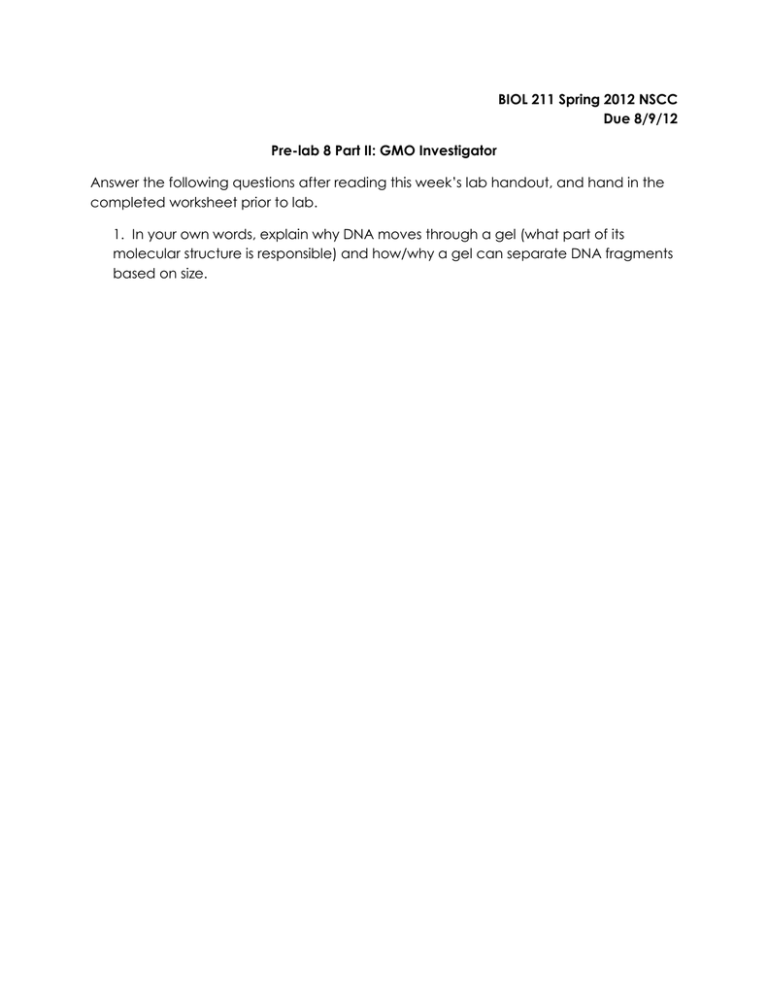 BIOL 211 Spring 2012 NSCC
Due 8/9/12
Pre-lab 8 Part II: GMO Investigator
Answer the following questions after reading this week's lab handout, and hand in the
completed worksheet prior to lab.
1. In your own words, explain why DNA moves through a gel (what part of its
molecular structure is responsible) and how/why a gel can separate DNA fragments
based on size.