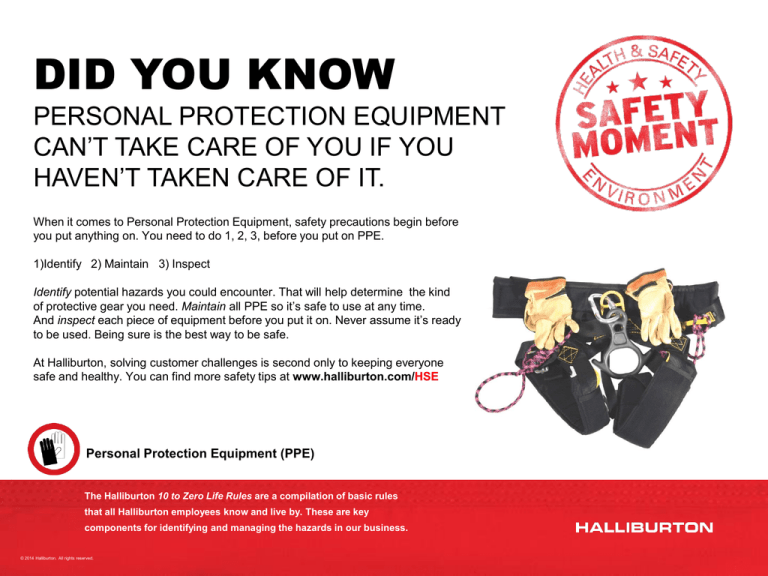 DID YOU KNOW
PERSONAL PROTECTION EQUIPMENT
CAN'T TAKE CARE OF YOU IF YOU
HAVEN'T TAKEN CARE OF IT.
When it comes to Personal Protection Equipment, safety precautions begin before
you put anything on. You need to do 1, 2, 3, before you put on PPE.
1)Identify 2) Maintain 3) Inspect
Identify potential hazards you could encounter. That will help determine the kind
of protective gear you need. Maintain all PPE so it's safe to use at any time.
And inspect each piece of equipment before you put it on. Never assume it's ready
to be used. Being sure is the best way to be safe.
At Halliburton, solving customer challenges is second only to keeping everyone
safe and healthy. You can find more safety tips at www.halliburton.com/HSE
Personal Protection Equipment (PPE)
The Halliburton 10 to Zero Life Rules are a compilation of basic rules
that all Halliburton employees know and live by. These are key
components for identifying and managing the hazards in our business.
© 2014 Halliburton. All rights reserved.