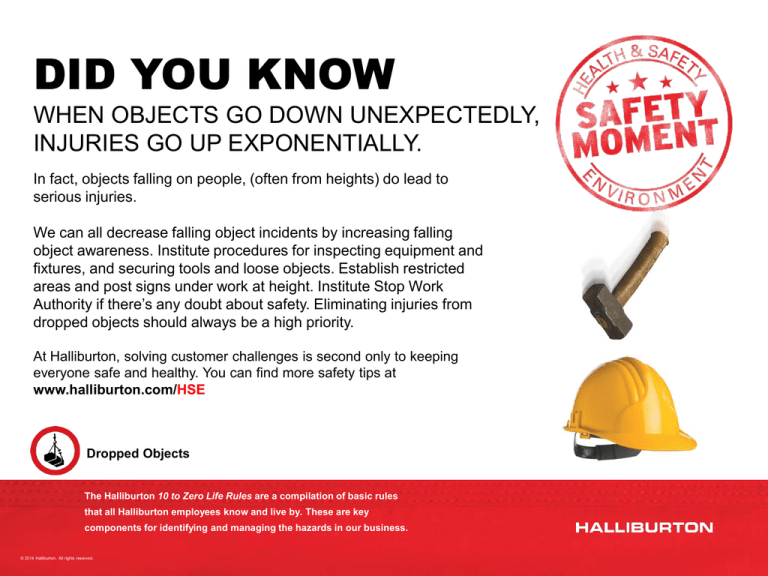 DID YOU KNOW
WHEN OBJECTS GO DOWN UNEXPECTEDLY,
INJURIES GO UP EXPONENTIALLY.
In fact, objects falling on people, (often from heights) do lead to
serious injuries.
We can all decrease falling object incidents by increasing falling
object awareness. Institute procedures for inspecting equipment and
fixtures, and securing tools and loose objects. Establish restricted
areas and post signs under work at height. Institute Stop Work
Authority if there's any doubt about safety. Eliminating injuries from
dropped objects should always be a high priority.
At Halliburton, solving customer challenges is second only to keeping
everyone safe and healthy. You can find more safety tips at
www.halliburton.com/HSE
Dropped Objects
The Halliburton 10 to Zero Life Rules are a compilation of basic rules
that all Halliburton employees know and live by. These are key
components for identifying and managing the hazards in our business.
© 2014 Halliburton. All rights reserved.