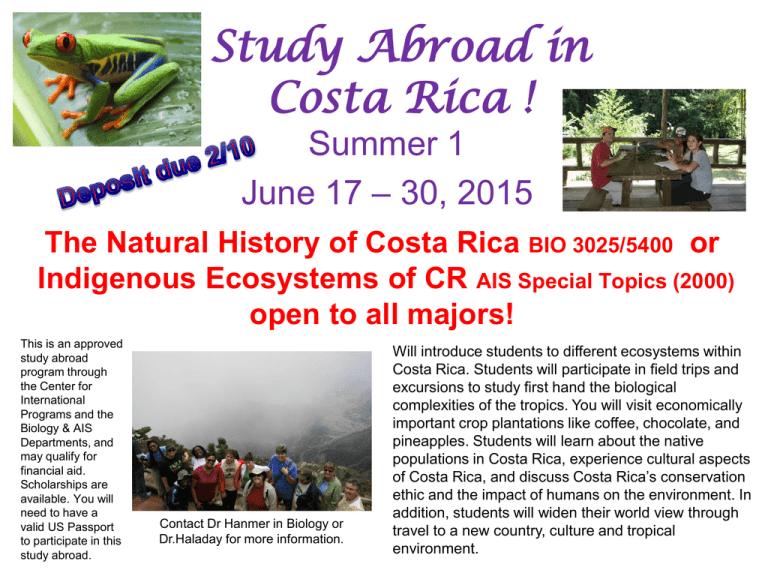 Study Abroad in
Costa Rica !
Summer 1
June 17 – 30, 2015
The Natural History of Costa Rica BIO 3025/5400 or
Indigenous Ecosystems of CR AIS Special Topics (2000)
open to all majors!
This is an approved
study abroad
program through
the Center for
International
Programs and the
Biology & AIS
Departments, and
may qualify for
financial aid.
Scholarships are
available. You will
need to have a
valid US Passport
to participate in this
study abroad.
Contact Dr Hanmer in Biology or
Dr.Haladay for more information.
Will introduce students to different ecosystems within
Costa Rica. Students will participate in field trips and
excursions to study first hand the biological
complexities of the tropics. You will visit economically
important crop plantations like coffee, chocolate, and
pineapples. Students will learn about the native
populations in Costa Rica, experience cultural aspects
of Costa Rica, and discuss Costa Rica's conservation
ethic and the impact of humans on the environment. In
addition, students will widen their world view through
travel to a new country, culture and tropical
environment.