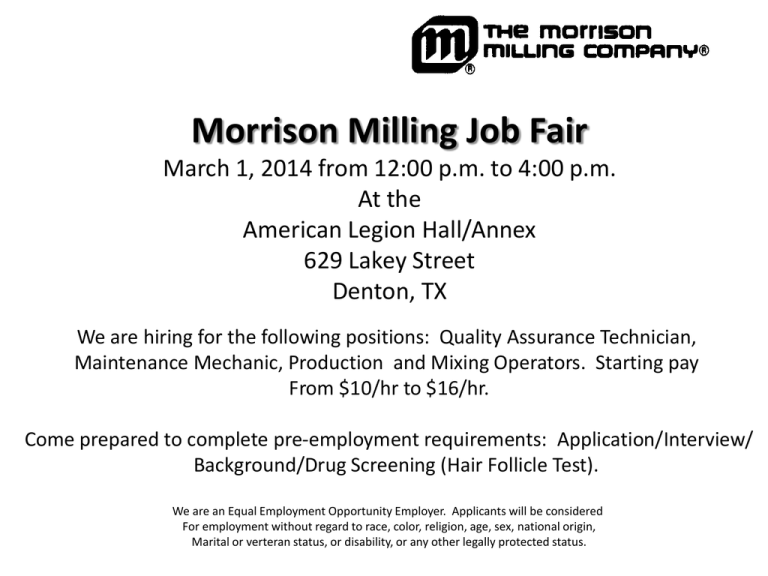 Morrison Milling Job Fair
March 1, 2014 from 12:00 p.m. to 4:00 p.m.
At the
American Legion Hall/Annex
629 Lakey Street
Denton, TX
We are hiring for the following positions: Quality Assurance Technician,
Maintenance Mechanic, Production and Mixing Operators. Starting pay
From $10/hr to $16/hr.
Come prepared to complete pre-employment requirements: Application/Interview/
Background/Drug Screening (Hair Follicle Test).
We are an Equal Employment Opportunity Employer. Applicants will be considered
For employment without regard to race, color, religion, age, sex, national origin,
Marital or verteran status, or disability, or any other legally protected status.