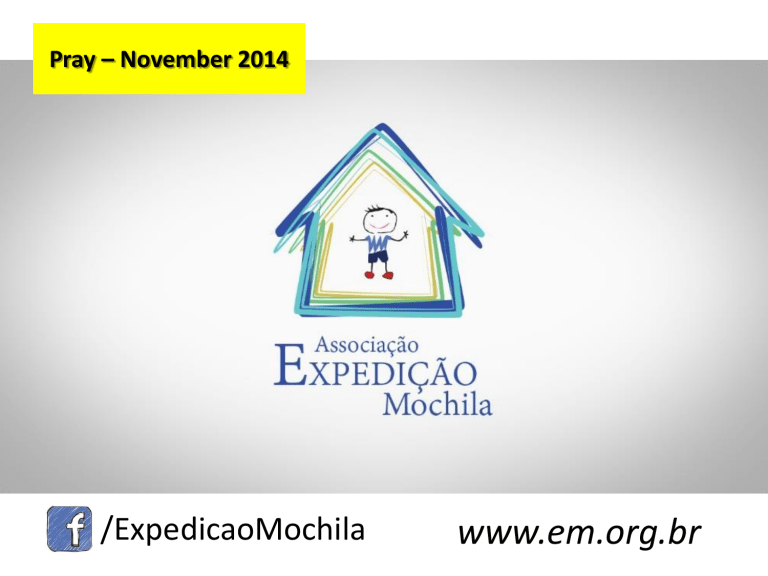 Pray – November 2014
/ExpedicaoMochila
www.em.org.br
Pray – November 2014
Please pray for Mafe and the new project "EVANGELISM SOCCER" which she is organizing in São José dos Campos city. We thank God for the sports material she's already got and please pray for each child and their families who will come to hear the Gospel.
Pray – November 2014
Please pray for the health of our missionaries. Pray for the orphanage in
Bolivia' team, base team and the Evangelism Soccer team. We need health and wisdom for each decision we make, each act toward the children we reach and take care of, and for each activity we develop.
Pray – November 2014
Please pray for Pedro and Javier who are boys living in the orphanage in
Bolivia. Pray that they keep growing in grace, wisdom and knowledge of
God. Please pray for their teen years, for them to overcome their fears, have hope in the future and be brave enough to live the Gospel among their generation!
Besides praying
His prayer is important and its offerings keeps the orphanage running. DONATE for Bolivian children!
www.RedemptionHomeBolivia.org
www.em.org.br
www.bomministries.org
/HogarRedencion